Active Adult Communities : 55+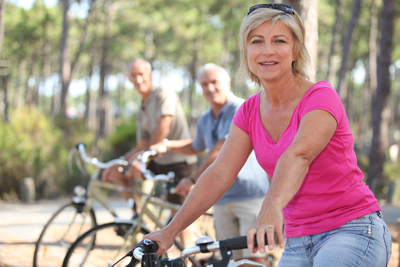 There are several 55+ communities in the greater Westchester County, Dutchess County and Putnam County areas of New York. You will be able to retire yet not give up your active lifestyle.
These communities typically have clubhouses for socializing, tennis courts, hiking paths and plenty of activities to enjoy, whether it is working with some arts and crafts, taking a swim, or "putting" in a little time at the putting green. Call us today at 914-598-2386 with questions about the various communities below.
Putnam County Active Adult 55+ Communities
Carmel
Retreat at Carmel - an upscale 55+ community with condos and townhomes. Resort style amenities amid breathtaking views in scenic Putnam County.
Cold Spring in Philipstown
Butterfield Condominium - a new (2019) active adult 55 and over condominium community in the Cold Spring PO in Philipstown
Westchester Active Adult Communities
Cortlandt
Glassbury Court at Hunterbrook - this is a 55+ community with home prices ranging from around $550,000 up to almost $800,000.
Woodcrest at Jacobs Hill - an affordable 55+ community with homes ranging from roughly $175,000 up to the mid $200,000s
Mount Kisco
Glassbury Court at Mount Kisco - a townhouse community with luxury townhomes, selling for over $800,000.
Sutton Manor Condominiums - a new 55+ community offering garden-style condos for one level living.
Port Chester
Scarsdale
Christie Place - an upscale 55+ community with homes ranging from around $850,000 up to nearly $2,000,000
Somers
Heritage Hills Active Lifestyle Community - this began as a 55+ community but has since changed to all ages. However, the area is well populated with active adults partaking in the many activities offered in the community, and the amenities are outstanding.
The Mews II at Baldwin Place - though this is a 55+ community, it is currently under construction and will be low income rentals for seniors, none for sale
Yorktown
Trump Park - an active adult community in Yorktown, Shrub Oak neighborhood, no age restrictions, with homes ranging roughly from $310,000 to $550,000
Jefferson Village Condominiums - a 55+ community in Yorktown, with homes in the price range from around $125,000 to $350,000
Dutchess County Active Adult Communities
Fishkill
Regency at Fishkill - a resort-like 55+ active adult community of luxury condominiums in Fishkill, NY.
Wappinger
For more information about 55+ communities throughout Westchester County, call Hire Realty LLC today at 914-598-2386, or use the convenient form below to ask about all Westchester County Real Estate
Active Adult | 55+ Homes for Sale
October 19, 2019