10 Tips For Purchasing Commercial Real Estate
Posted by Philip Pasma on Monday, March 8, 2021 at 2:00 PM
By Philip Pasma / March 8, 2021
Comment
Purchasing a commercial property can be an exciting investment, but it can be a lengthy process with a lot of moving parts. Since there is so much to know, here are ten tips for purchasing your next commercial real estate property.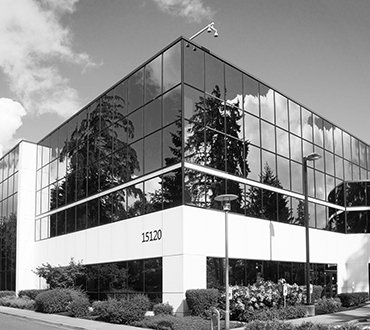 #01
Know what a commercial property is and the types of commercial properties
A commercial property is real estate that is used for business. They are defined as storefronts, land with profit generation ability, and rental properties. Commercial property has different laws, financing, and taxes than residential property.
Examples of commercial properties include office buildings, factories, malls, grocery stores, manufacturing plants, and more. Types of commercial properties are separated into five categories that interested buyers can invest in. They are multi-family properties, hospitality, office spaces, retail, and industrial.
Office spaces are broken down further into A, B, or C classes. Class A is typically higher-end spaces used for offices that may have been recently renovated and are priced competitively. Class B spaces are those that require upgrading. Class C spaces need immediate work, as they are often over twenty years old.
The industrial category includes plants, warehouses, and factories that are used to manufacture products and distribute products. Retail spaces include malls, stores, or shopping centers, as they are used for selling products and services.
Hospitality real estate includes short-term rentals, hotels, and motels. Multi-family properties can be considered commercial if they have five or more units, like condo or apartment buildings.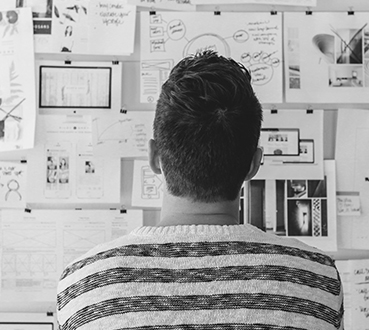 #02
Determine why you want to invest in commercial property
Before you've even started looking at commercial properties, it's essential to ask yourself why you're interested in making such a large investment and if it's right for you. If you don't have clear goals and know the reality of owning an important piece of real estate, it could be something you regret. To determine your 'why,' ask yourself some of the following questions.
What kind of commercial property are you interested in?
What are your plans with the property?
Do you want to use the space for your own business, as a rental, to build equity, or something else?
Do you want to purchase the property, or will you consider a lease? Do you need to purchase in a specific location?
How much or a downpayment can you make, and what is your current financial situation?
How much knowledge of the commercial real estate industry do you have?
Are you willing to have a partner?
How much work can you put into the property?
What level of risk are you willing to take?
Do you have the time to maintain the property and tend to it?
What services will you need to hire professionals for?
Will you need a property manager?
Are you ready to be a landlord?
Are you ready to make a large investment of this magnitude?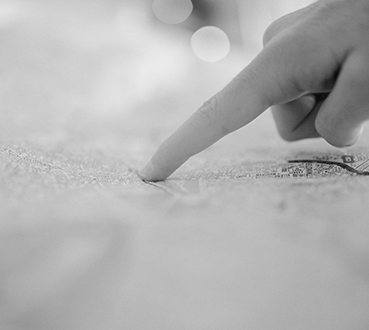 #03
Location
Savvy and seasoned real estate investors suggest investing in a property near a recently renovated area if you can find one. This strategy is the "broken window" theory, only in reverse. The theory suggests that less-than-desirable properties only further the deterioration of a community.
A newly renovated property with exciting new businesses attracts a lot of foot traffic and depending on what kind of business you're looking to open up, you will get noticed more.
When you purchase a property that may need some work but is near somewhere new and exciting, you'll likely get a better price. You'll also have built-in marketing in a great location.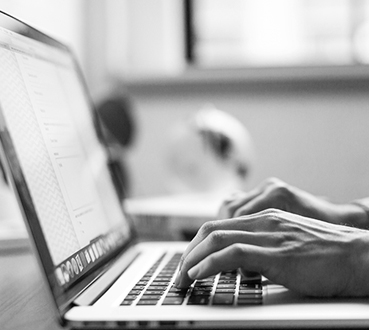 #04
Familiarize yourself with commercial real estate lingo
There are a variety of terms to know, so when doing your initial research, make sure you include them. It may take some time for you to feel comfortable with all the vocabulary and jargon, so be patient with yourself. Here are some of the most commonly used phrases.
Cash on Cash
Cash on Cash refers to the annual income over the amount you invested. Your investment amount could be your down payment or more.
LTV or Loan-to-Value
LTV is the ratio of how much you're looking to borrow from your lender versus the value of the commercial property you're looking at buying.
Vacancy Rate
Vacancy rate is how many of the suites in your properties are vacant at any given time.
Ad Valorem
Ad Valorem is a specific tax that is based on the assessed value of a particular property.
DSC or Debt Service Coverage Ratio
The DSC ratio is the operating income over total debt. Essentially this means the amount of debt you're able to cover annually based on income.
Cap Rate or Capitalization Rate
The income of your property divided by the value of the property.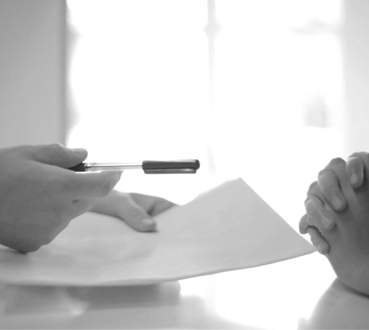 #05
Secure Financing
Before you start hunting for your next investment in commercial real estate, you will likely need some help to pay for your investment. When it comes to such a large purchase, you will want to research and determine which banks, companies, or credit unions provide such a service.
You may want to meet with each lender to see what kind of interest rates they would offer you based on your credit. If you don't meet the criteria for traditional financing options, you may have to be creative. Perhaps the seller would be willing to help with financing.
Potential options include lease options, second mortgages, subject-to, and seller carry back. It's crucial to find out what kind of financing options before you start the search for your property, so you know what is in your budget and the process isn't held up by issues during the financing process.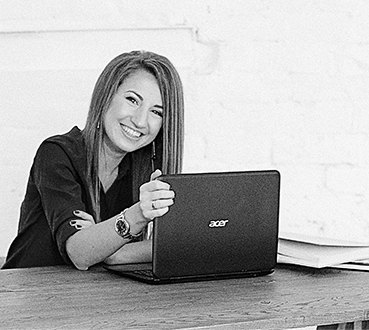 #06
Do your homework thoroughly
When you start searching for the right commercial property for your goals, you'll likely see quite a few before you settle on one that you want.
Don't purchase the first one you've visited without checking a few more. Rely on your instincts and your research. There's plenty that you can find out about a property online, and ensuring you dive deep into each one will help prepare you when you look at them and speak to a realtor.
Being thorough when you view each property is recommended, so you don't wind up purchasing something that doesn't work for your business ideas and goals. Your business is unique, so the properties you consider should fit all of your unique needs and wants.
Consider the price, allowed uses, condition, and location. Location may be the most critical part of purchasing a commercial property, as mentioned several times so far. Properties near downtown areas, hospitals, universities, and busy areas are bound to sell for higher prices and much faster.
Consider the PITI equation. It stands for principal, interest, tax, and insurance. Your books should be in the green after these expenses from annual rent or sales.
Some other great questions to consider when researching potential investments are:
What is the property used for now and in the past?
What are the business restrictions?
What is the current rent it is generating annually?
What are the taxes?
Are there any maintenance costs required immediately?
Why is the property for sale?
Does the area see a lot of traffic?
Will there be any changes to the area soon?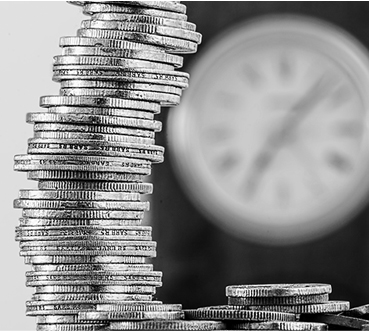 #07
Plan for multiple revenue streams
Creating multiple revenue streams is sound financial advice regardless of whether you want to become a real estate investor or not. You never want to be in dire straits due to job loss, the economy, or getting hurt. Having a passive income is ideal for everyone.
Diversify your portfolio with different types of commercial real estate in a variety of locations. As your first investment, it's ideal to ensure you have multiple revenue streams to ensure you can support your investment if it happens to be vacant for a while.
You don't want to leave yourself in a tough spot financially, so speak to your realtor and a financial advisor to discuss your options. The best time to buy a commercial property is when you can truly afford to.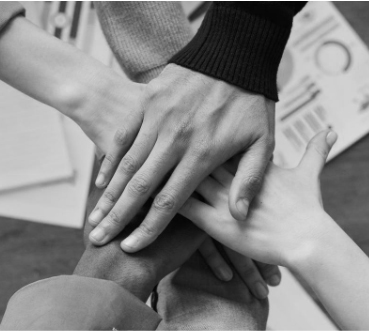 #08
Find a great team of people
Regardless of the type of property you're buying, you and your realtor need to be on the same page. Finding an expert in commercial properties might be easy, but finding someone you mesh with is essential.
There are plenty of options you likely have in your area. You want to find someone who aligns with your goals. It's a complicated process with so much to know, and working with an expert is better than trying to do your own research and tackle it on your own.
Your team of experts should include a commercial real estate lawyer, mortgage broker, commercial realtor, and accountant, at the very least. Some locations may be more complicated than others, requiring additional resources like lawyers, accountants, notaries, engineers, and specialists.
A realtor who is a local expert who has been in the business for a long time will be one of your most valuable resources.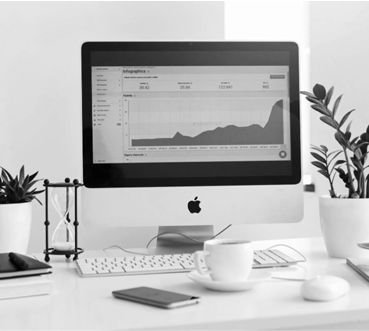 #09
Know the market
Whether you're buying a commercial property or residential, you want to have a handle on what's going on in the market. Investing in a commercial property is a big decision, and there can be a right time to do it.
Relying on your commercial realtor, you can determine the value of your potential property, where the market is at and if it is an ideal time to buy.
The market doesn't change overnight, but if waiting a couple of extra months gets you a better price on your investment based on market trends, you can discuss that with your realtor.
However, you can't time the market either, so discuss the available options with your realtor.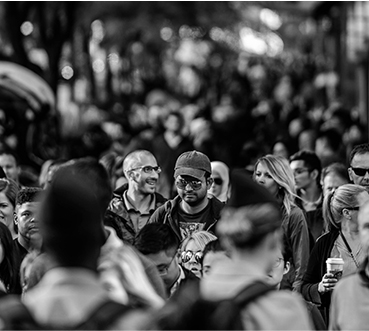 #10
Know your demographics
Since location is the most critical part of a commercial real estate investment, demographics follow suit. The area you purchase in should have a healthy traffic flow and be easy to locate if you're looking to open a retail space.
There are exceptions to this rule, of course, as there are some trendy businesses that customers will go out of their way for, but in order to set yourself up for success, you want to be in a convenient spot.
Conduct research to try to determine the spending potential of your new customers who live in the area, how many potential visitors the area sees, and how other businesses are doing. Consider how your business fits into the lives of the communities nearby.
Surrounding neighbourhoods that are home to middle or upper-class families allow for a variety of business opportunities because they typically have more money to spend. A retail store, specialty store, convenience store, or restaurant would likely do well in these areas.
Knowing about the parking arrangements is key, and having ample parking can impact your business. If it's a hassle to park, people may not want to come to visit your business.
Commercial property investment may involve a lot of research, tough decisions, and plenty of money, but the reward can be substantial. Above anything else, take the time to reflect and make sure this type of investment is right for you, and don't make any rash decisions.