Revealed: 25 Can't-Miss Attractions in Westchester, NY
Posted by Philip Pasma on Wednesday, April 28, 2021 at 12:37 PM
By Philip Pasma / April 28, 2021
Comment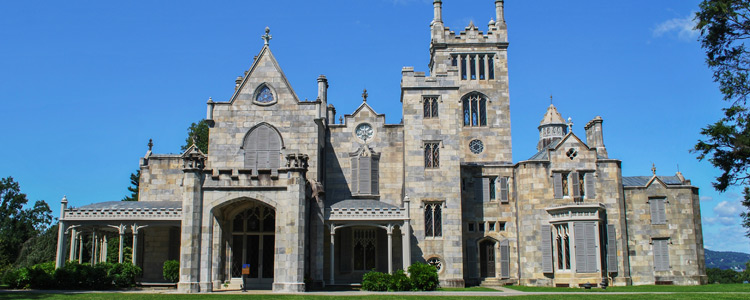 Whether you are looking for a family-friendly attraction, a beach with breathtaking views or a fantastic date spot, the cities in Westchester County offer you a plethora of options. From Legoland to historical museums, here are the 25 can't miss attractions in Westchester, NY.
View All Homes For Sale in Westchester, NY >>>
Legoland Discovery Center
39 Fitzgerald St, Yonkers NY
Located in Yonkers, Legoland is a spot to host a family fun-filled day. Step into Legoland and find endless attractions, shopping and food. Not only will the kids love it, but it is sure to bring enjoyment to parents, grandparents, aunts, uncles and everyone involved. Inside you will find,
Miniland:
A land full of mini; The family can take a stroll through the tiny cities and explore real-life New York attractions such as the Big Apple. It took over 1.5 million Legos to build this attraction; it will be sure to amaze everyone who comes in.
While walking through this attraction, you will find more monumental sightings like Times Square, Rockefeller Stadium and the Statue of Liberty.
Other attractions in the mini-city:
Subway Series Games at the Yankees/Mets Stadium. Here you can make a game for the kiddos to partake in and enjoy by finding the little lego people who love to hide! This mini-city took a team of 15 expert model builders and over 5,000 hours of building.
The Great Lego Race:
If you are over the age of 6, step inside the world of virtual reality with this excellent racing game. Fly into a lava cave, watch out for the flying objects, and be sure to check all of your surroundings to get the most out of this VR experience. This is a 10 out of 10 if you want an attraction that is fun for the whole family. An added attraction you don't want to miss.
Merlin's Apprentice Ride:
As they say, pedal to the stars. As long as your kiddo is strong enough to pedal, this is a ride for them and a definite sibling fun attraction. This is where you go when you want to become Merlin's next magical wizard. The faster you go, the more you conjure the sorcerer's spell. If you enjoy this ride, be sure to check out Kingdoms Quest!
Kingdoms Quest:
Are you looking to save a princess? Jump on in the Kingdom quest and start the adventure to save the captured princess. Keep your eyes peeled for the skeleton's beasty trolls, and make sure you zap them when you see them for a successful rescue.
Duplo Village:
If you have been in any toy aisle, ever you know this name. Duplo, made by Lego and usually intended for children over the age of 2, has its very own attraction for your little ones to enjoy. Suitable for children aged 2-5 who love to build. Bring in your little ones to create a colorful garden or play around in the cottage with special big and soft bricks.
Don't forget to keep your eyes open for animals.
The above attractions are just some of what you will find when you take the family to Legoland in Yonkers, NY. An attraction that should be high on every family's list of things to do.
View All Homes For Sale in Yonkers, NY >>>
Playland
1 Playland Pkwy, Rye, NY
Playland, an amusement park located in Rye, NY, is another family-friendly attraction for a full day's worth of excitement. Miniature golf, a beach, museum, rides and more, this playland is another one you won't want to miss.
Thrill rides for the older crowd such as roller coasters and the Log Flume for those hot summer days. The Log Flume will have you going through a 1,150-foot chute filled with 170,000 gallons of water. Other thrill rides include but are not limited to the Playland Yo-Yo, Wipeout, Dragon Coaster and the Sky Flyer. You can also find family-friendly rides and those rides made just for the kiddos.
View All Homes For sale in Rye, NY >>>
Some family-friendly and kiddie rides include:
The Zombie Castle
Family Flyer
The Flying Witch.
Kiddie Whip, Slime Buckets, Jolly Caterpillar, and the Fun Slide are a few of the rides you can find in Kiddie land.
After a day full of riding, go cool down at the beach, grab some food and end the night with some miniature golf.
Untermyer Gardens
945 N Broadway, Yonkers, NY
A more relaxed attraction in Yonkers is a Not-for-Profit organization located in a historic 43-acre public park. Upon arrival, you will find six beautiful gardens to walk through. This is an excellent place for a date night, ladies' lunch, family outings and even special events like weddings.
You have The Walled Garden that is Indo-Persian inspired and is divided into quadrants by gorgeous waterways. This is the spot for entertainment with dancers, people reading poetry and musicians. While walking through, you will find Hydrangeas, flowering cherry trees, weeping beeches and more.
Other gardens include:
Vista
Color Gardens
Temple of Love
Rock and Stream Garden
Rhododendron Walk
Walking through Rhododendron, you will find woody perennials and stairways. The Rock and Steam Garden is exactly how it sounds, with stunning rocks and streams all along your walk with a nice bench at the top to sit down and take in the breathtaking scenery. Going through the Temple of Love, Vista and Color Gardens, you will find yourself surrounded by beautiful perennials and greenery.
Kykuit
Tarrytown, NY
One of four Rockefeller empires that is now a historic landmark in the town of Tarrytown, New York. Step into the majestic and elegant estate and view the stunning river or join in on one of the events hosted here. For more information, click here.
View All Homes For Sale in Tarrytown, NY >>>
Ward Pound Ridge Reservation
Reservation Rd, Pound Ridge, NY
A reservation laying on over 4,000 acres of land, this historic site offers a plethora of activities with a scenic view. You can go for a picnic and adventure over to the playground. More happenings include skiing, camping and the Trailside Nature Museum. If you're interested in finding out more information pertaining to the museum, check out their website.
View All Homes For Sale in Pound Ridge, NY >>>
The Great Jack O' Lantern Blaze: Hudson Valley
525 Riverside Ave, Croton-On-Hudson, NY
There's nothing like an excellent Fall adventure to excite yourself up for Halloween. Here you can roam through the 18th-century landscape and discover the breathtaking display of 7,000 Jack O' Lanterns. There is also a museum to be experienced by the patrons of The Great Jack O' Lantern blaze; upon entry, you will discover pumpkin art, listen for the headless horseman and keep your eyes peeled for swooping Jack O' Lantern bats. Note this attraction is open between September and November.
View All Homes For Sale in Croton-On-Hudson, NY >>>
Wolf Conservation Center
7 Buck Run St South Salem NY
Wolf Conservation is an attraction for everyone to experience. You can camp out with the wolves, have a photography session and more. You will be able to gain knowledge on one of the most beautiful creatures' natures brought us. The Wolf Conservation Center is a non-profit organization made to protect the wolves and keep them in our environment.
Sprain Ridge Park
149 Jackson Ave, Yonkers NY
Another site with a gorgeous view of the many unusual exotic woodland plants. Whether you are feeling a scenic nature walk or a swim in the pool, Sprain Ridge Park offers it all. Strolling through, you will find a playground, a picnic area and several biking and hiking trails.
Westmoreland Sanctuary
260 Chestnut Ridge Rd, Mt Kisco, NY
This nature center and museum is a reconstructed church that is 200 years old and is situated on 640 acres of land. Exhibits to be discovered in the museum include local flora and fauna, live animals, bird observation windows and a variety of educational programs for a diverse age group. If you are looking for peace and tranquility, the sanctuary offers a plethora of hiking trails surrounded by vibrant lakes and streams.
View All Homes For Sale in Mt Kisco, NY >>>
Westchester Children's Museum
100 Playland Pkwy, Rye, NY
The children's museum is committed to providing a safe, hands-on learning experience for the kiddos. Children use their imagination and have their creativity flourish while gaining knowledge on age-appropriate science, the environment, arts and more! For a list of everything being offered through the museum, click here.
Pierson Park
238 W Main St, Tarrytown, NY
A waterfront park offering a relaxing ambiance for an evening stroll surrounded by scenery. Also provided at this park are a new children's playground and a sprinkler pad for those hot and sunny days. While visiting, you can enjoy the stunning views of the Hudson River, Tappan Zee Bridge, Sleepy Hollow Lighthouse and the New York City Skyline.
Lincoln Depot Museum
41 South Water Street, Peekskill, NY
Lincoln Depot Museum is located east of the Hudson River that offers its patrons a unique experience. This historical landmark marks a stop that president-elect Abraham Lincoln made to greet New Yorkers on February 19, 1861. The attraction is made up of the 3,000 square foot freight and passenger rail depot and allows its visitors to see and learn of the history behind it.
View All Homes For Sale in Peekskill, NY >>>
Empire City Casino
810 Yonkers Ave, NY
Home to over 5,000 of the hottest casino games is the Empire State Casino. Also found here is a horse racing track as well as dining to go with your gambling-filled day. Part of your dining experience includes a steakhouse that offers you a relaxing and romantic ambiance, paired with some of the best Jazz music. If you are needing a place to sit back and relax while watching your favorites on one of 47 TVs, the casino has just the place-Their very own pub offering delightful meals and tasteful beverages.
Greenburgh Nature Center
99 Dromore Rd, Scarsdale, NY
This breathtaking nature center is on 33 acres surrounded by trails, a vernal pond, a Native Plant Meadow and more! They are known for their protection of wildlife and offer indoor exhibits, outdoor sites, hiking and more. Inside, experience live animals and a greenhouse featuring a hydroponic growing system.
View All Homes For sale in Scarsdale, NY >>>
Pelham Art Center
155 Fifth Ave, #1503
In the Spring of 1970, the Pelham center was just a two-day art and music festival to be enjoyed by the community of Westchester County. The annual exhibit at the festival was so successful that it was decided it would become a permanent part of the community in 1980. You can check out the history and artwork on their website.
The Muscoot Farm
51 NY-100, Katonah, NY
The Muscoot farm originated in 1880 and in 1924. Owners were the Hopkins family, who moved to the farm permanently and made it into a full-time dairy farm.
In 1967, Westchester County acquired the property and is now the home to over 50 animals. At this historic landmark, you will find chickens, hens, cows, donkeys and more! An added bonus, the adventure is fun for the whole family, and it is free.
View all Homes For Sale in Katonah, NY >>>
Capitol Theatre
149 Westchester Ave, Port Chester, NY
First opened in August of 1926 as a playhouse with elegant beauty. The very first show performed was by a 10-piece orchestra and a showing of Sea Wolf. Fast forward to when movies were fading out and live music was growing in popularity, the Capitol Theater changed its course and hosted just about every rock and roll band you would want to see. The venue went through closures and reopenings over the decades, and in 2012 was reopened. You can now visit the historical entertainment venue and enjoy a night of entertainment.
View All Homes For Sale in Port Chester, NY >>>
The Puzzle Parlour
131 Court St, White Plains, NY
Located in White Plains is this unique experience like no other. Unplug from the digital world for 60 minutes while you connect with your friends and family as you try and escape from the dungeons below Waterdeep.
There are four adventures to choose from, which include the Vampire room, the surgery room, the heist part 1 and the alien conspiracy. For a complete list of features, check out their website.
View All Homes For Sale in White Plains, NY >>>
Harvest Moon Farm & Orchard
130 Hardscrabble Rd North Salem, NY
During the season, you can find an abundance of tasty apples for families to enjoy. During the rest of the year, patrons can come in and enjoy a variety of fruits and vegetables. The farmers also farm hormone and antibiotic-free, organic animals. Purchase yourself an enjoyable hard cider, farm-fresh, free-run eggs, honey, dairy and cheeses. Don't miss the bakery for some mouth-watering apple cider donuts, fruit pies and specialty pastries!
View All Homes For Sale in North Salem, NY >>>
Monster Mini Golf
221 Market Street 2nd floor, Yonkers, NY
Grab the family for a game night out or celebrate your next birthday here at Monster Mini golf. Enjoy 18 holes of glow-in-the-dark mini golf surrounded by a virtual canvas; walls that come alive artwork. Walking into this adventurous attraction, you will also find laser tag, mini bowling, VR and more!
Lyndhurst Mansion
635 S Broadway, Tarrytown NY
Lyndhurst is a gothic revival mansion located on the Hudson River. Step on to the glorious grounds with a plethora of tour options to choose from. While touring the grounds, you will discover restored civil war pathways and stunning views of the widest point of the Hudson River. This is a historic piece of land that will be sure to take your breath away with every step.
Thomas Paine Cottage Museum
20 Sicard Ave, New Rochelle, NY
Another historical landmark in the county of Westchester is this cottage museum that was given to Thomas Paine in 1784! Thomas Paine was an English-born political activist and writer who was known for supporting revolutionary causes in not only America but Europe as well. Explore the cottage and the main house where most rooms are now used as exhibits and learn the rich and unique history that lies here.
View All Homes For Sale in New Rochelle, NY >>>
Sky Zone Trampoline park
33 Lecount Pl, New Rochelle, NY
Grab the kiddos and jump your way into the trampoline park where everyone can enjoy themselves while dispelling their energy!
Choose from freestyle jumping, dodgeball, ninja course, foam zone and more. Also offered at the trampoline park are birthday party bookings, group events, and event fundraising. During the weekends, you can jump between the hours of 8 p.m. to midnight in the dark while you listen to music under the blacklight.
V.E Macy Park
Saw Mill River Rd, NY
This park is divided into three areas where you can enjoy the playground, Baseball diamond, and a picnic pavilion. Other park attractions include fishing or ice skating. This park is a great spot to have an afternoon of fun, a family reunion or even a date spot due to the beautiful view of the lake surrounding it.
Waterfront Park
Dobbs Ferry, NY
Breathing taking views and a feeling of tranquility are what brings the patrons of Waterfront Park. You can also enjoy a romantic picnic under the picturesque sunset or enjoy a scenic walk during the stunning sunrise.
View All Homes For Sale in Dobbs Ferry, NY >>>
The Play Place
11 Clearbrook Rd, Elmsford, NY
The play place is a spot for kids to come in and be active while also having the chance to learn without all the added pressure of a structured classroom. You will find tennis courts appropriate for aged ten and under as well as soccer fields, an indoor play equipment structure and even dance classes. Another added perk of the play place: siblings can play on the equipment for free while their brother or sister is attending their class!
View All Homes For Sale in Elmsford, NY >>>
They encourage self-confidence and skill growth during their classes at the play place while also offering a low price to ensure families aren't deterred away due to the increasing cost of activities for their children to partake in.
There are so many opportunities to learn about the incredible history of Westchester County and to see the fine art of local talents, enjoying a day at the beach more. We hope you get to take advantage of all that Westchester has to offer!