5 Tips To Sell Your Commercial Property For Top Dollar
Posted by Philip Pasma on Saturday, June 5, 2021 at 3:39 PM
By Philip Pasma / June 5, 2021
Comment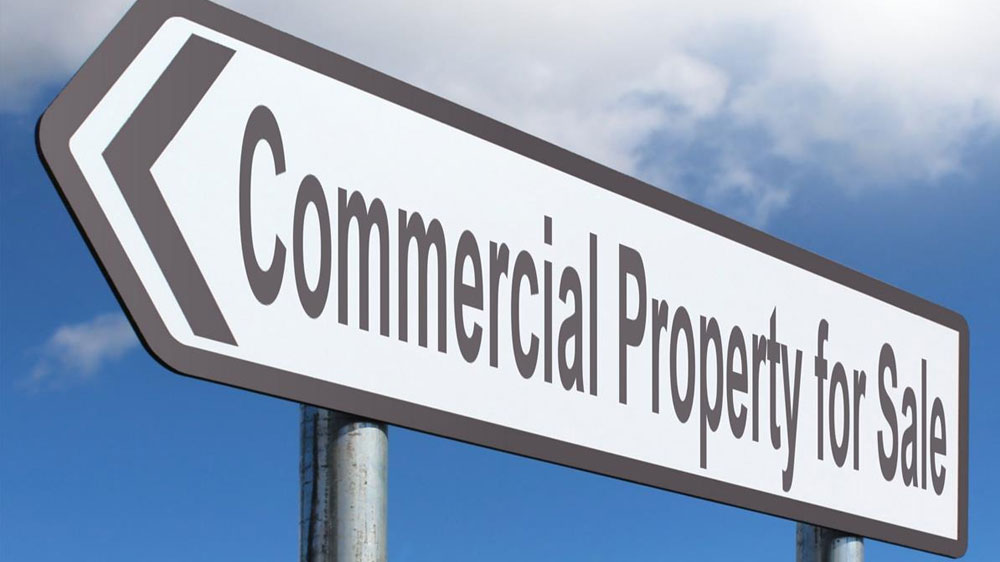 When it comes time to sell your commercial real estate property, you likely want to get the most amount of money possible for it. Since commercial properties are often quite costly, you can likely turn a considerable profit.
Prepare it for the market.
Create a strategy for your pricing.
Market your property professionally.
Determine your ideal buyer and their pain points.
Hire a fantastic team to help you.
1. Prepare it for the market.
Regardless of the type of commercial real estate property you own, you will want to give it some love and prepare it for the market. Depending on its current state, you'll either need to put in a lot of time and effort or a little. Still, you want to make sure you're doing everything you can to make it attractive to potential buyers.

Some general tips for preparing it for the market include upgrading your lighting, fixing any immediate issues or eyesores, and improving the air quality.

For retail space or restaurant owners, you'll want to give the parking lot a good clean and have any significant issues repaired. Having convenient parking is a massive draw for any new business, as it'll help draw in customers. Speaking highly about the location will certainly draw attention to your listing. You'll want a professional photographer to come in and take photos of the space, so ensure it's clean, de-cluttered, and looks professional.

If you own a warehouse or industrial space, do what you can with the appearance by cleaning it up, investing in lighting, and even going solar. It's an investment, but many cities offer tax breaks for doing it, and it's a tremendous amount of value to add to your property. The roof is typically one of the biggest priorities of commercial real estate buyers, so you'll want to make sure yours is in excellent condition.

As a multi-family homeowner or apartment building owner, some of the same tips as retail and restaurant owners apply, like a clean parking lot and clean appearance. However, depending on how many units there are, whether or not there are tenants, you may have your work cut out for you. You can easily manage to stage specific units properly. Still, you should opt for adding perks into the building that renters would love, installing energy and water-conserving appliances and showerheads. You may even want to put in a vending machine or two.

Office building owners should aim to create a welcoming and relaxing environment. By amping up the cleanliness, adding some accents where you can, you can illustrate that businesses want to relocate to your building. You'll want to compile a list of your tenants for your interested buyers to let them know what kind of profit they'll be looking at if they purchase.
2. Create a strategy for your pricing.
If you've owned your property for a long time or spent a lot of money investing in it, you will want to consider creating a pricing strategy. You can do this by researching similar properties in your area and seeing what they're being listed for. Your commercial real estate agent will also be able to provide you with a report that shows any recent transactions for similar properties in the area.

You may want to consider hiring a professional appraiser because it can be challenging to determine the value of a commercial property, especially if you have tenants and renters. No other property will be precisely comparable to yours, so it can be challenging to determine a fair price, let alone the best price.
3. Market your property professionally.
There are many great ways to market your property to get it in front of your potential buyers. Some of the more accessible and more cost-effective ways are social media and running adverts. Suppose you're looking for more traditional ways. In that case, you can run ads in local publications, buy radio time, or even use a billboard for advertising efforts. Suppose you've positioned your property for the market, invested in some upgrades and made it look desirable. In that case, you should have no problem highlighting its features during the marketing stage.

Your commercial real estate agent should have a network of people they work with who have a proven strategy that has worked for other sellers. You'll likely want to choose a couple of different avenues to market your property. If you're in a hurry to sell, you will want to spend the money to have it everywhere.

Whatever your solution, have a strategy depending on your ideal buyer.
4. Determine your ideal buyer and their pain points.
Knowing everything about your property will help you appear knowledgeable and prepared to sell. When you're trying to determine your ideal investor, you should be quick to answer questions about the aspects they want to know about the most.

You want to focus on creating an incredible first impression. Many people will jump at the chance to buy an incredible building they feel will suit their needs and sell quickly.

Until you can meet and talk to them, you don't know whether they prefer the property to be vacant, have tenants, or what upgrades they need to make. Having solutions to their pain points will likely result in a sale.

You and your agent should be able to pull a demographics report for your area. You can find out a little more about who you can expect to be interested in your property.
5. Hire a fantastic team to help you.
When it comes to selling your commercial real estate, you will want to hire an experienced team to help you get the best bang for your buck. Having a fantastic team of people on your side is critical. They can let you know how to market your property, use their network to your advantage, and guide you for improvements, and it is a massive win for your sale. Having an excellent team to help you is one of the most important things you can do when selling your commercial property.