5 Ways Decluttering Helps You Sell or Rent Your Home
Posted by Philip Pasma on Friday, May 21, 2021 at 2:25 PM
By Philip Pasma / May 21, 2021
Comment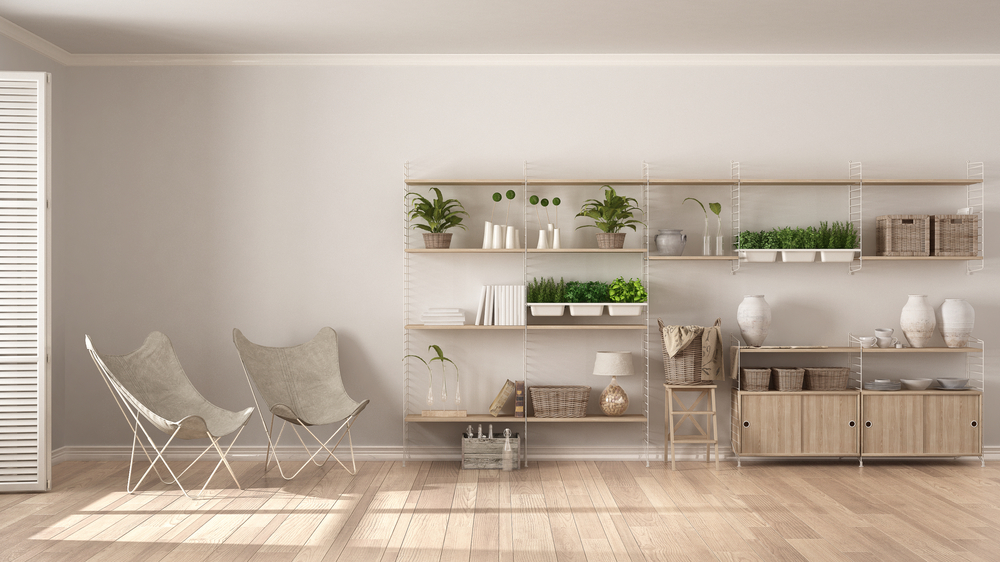 If you're planning to sell or rent your home, a thorough decluttering session is recommended. You want your home in the best shape possible for potential buyers or renters that will drop by to see it, and decluttering is an important step for achieving that goal. Here's why making your home neat and tidy helps you sell or rent it in no time:
1. It allows people to imagine the home as their own
Potential buyers or renters visiting your home must be able to imagine it as their own. They must be able to envision how the space will look with their furniture or decorated in a different style. They can only do that if the interior of your home resembles a "blank canvas," without clutter lying around and without too many personal items on display.
Imagine you're entering a hotel room – it's nicely furnished, functional, but also impersonal. That's the effect you should try to obtain in your home before putting it on the market. Things like family photos, eye-catching pieces of décor, stacks of books, pieces of clothing, children's toys and so on should be out of sight.
Go room by room to determine what items you must put away. Start at the entryway – make sure it's not cluttered by piles of coats, bags and pairs of shoes. In the kitchen, focus on surfaces. The counters and the table should be free of stuff, as well as the floors. If your fridge holds kids' drawings, photos or other papers, put them away.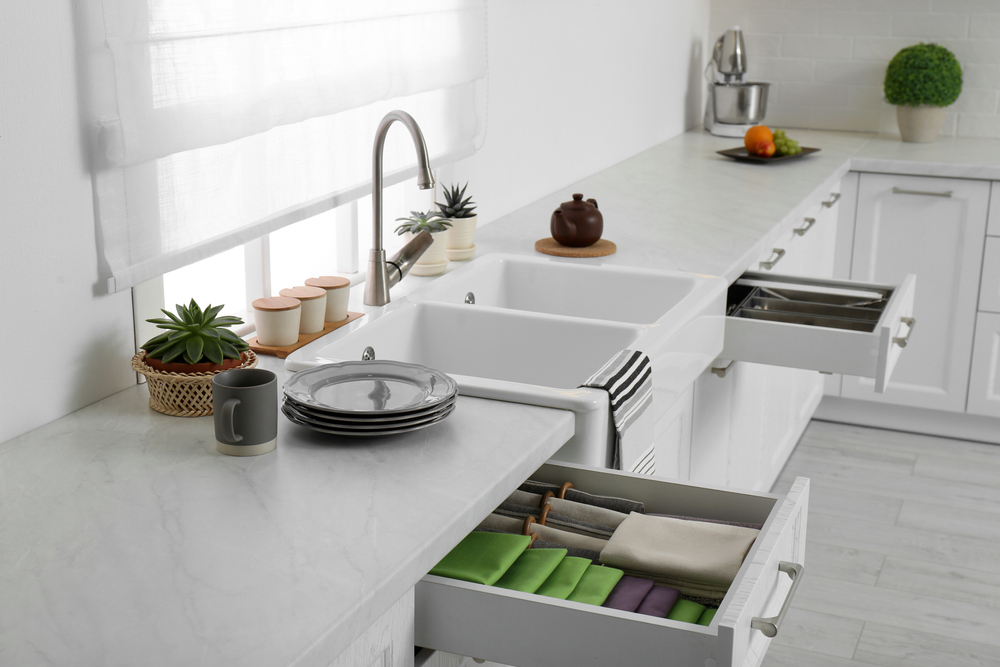 Moving on to the living room, get rid of any piles of books and magazines you might have lying around. Remove family photos or unique pieces of art or décor that might generate too much attention or questions from potential buyers or renters. Bedrooms must be tidy, with beds made and without visible clothes and toys. Don't forget about the bathrooms – you want visitors to focus on the size of the space and its finishes, not on your shampoos or moisturizers.
2. It creates the sensation of space
People looking to rent or to buy will be attracted by a home that looks airy and spacious. Furniture and other accessories might make your house appear smaller than it actually is. That's why, when preparing your home for viewing, it's worth removing some of the furniture and other items, such as drapes, large carpets, extra appliances, and so on.
Although it's a big effort to remove some furniture and accessories from your home, it usually pays off in the long run – the sooner you sell or rent your home, the better. One simple solution to make this operation as hassle free as possible is to rent a self storage unit close to your home and store in there all the extra items that might negatively impact how potential buyers perceive your home. Another advantage of this strategy is that, once you sell or rent your home, half of the "packing up and moving out" job is already done.
Another useful strategy is staging the rooms in a way that allows people to imagine different uses for the space. For example, your dining room could be used as a home office or playroom by other families. You must help them see the potential of each room – and removing some of the furniture and accessories will accomplish that.
3. It helps make the utility areas of your home more presentable
Storage and utility spaces in a home (garage, basement, laundry room or pantry) are of great interest for people planning to buy or rent a property. Having enough storage space is something we all want and need – so showing off how much your home has will definitely help you sell or rent it faster.
However, most of us don't really keep those spaces in pristine conditions and, over the years, clutter tends to accumulate there more than in other parts of our homes. Taking visitors to a dusty basement filled to the brim with old furniture and appliances or to a garage overwhelmed by many boxes is a big mistake.
Take the time to properly declutter and clean all those areas. Throw away, recycle and donate the stuff you're no longer using. If there are items you still want to keep, arrange them neatly on shelves. It's a good idea to slap a fresh coat of paint on the walls and clean the windows thoroughly. Dust-free, tidy, and bright auxiliary spaces will attract potential customers, while dark, uninviting and cluttered ones will act as a deterrent.
4. Decluttering can reveal hidden problems that might deter buyers or renters
All homes can have hidden flaws, like mold hiding behind a large piece of furniture or a leaking pipe in the basement that you didn't notice because too much stuff was stored in that area. Most of the time, these flaws are an easy and inexpensive fix – but if they go undetected, they can cause more serious problems along the way. You certainly don't want a potential buyer to notice them or, even worse, to have them mentioned in the buyer's inspection report after you got a good offer for your home. This will most likely result in a renegotiation of the selling price, and it won't be in your favor.
Decluttering is the perfect opportunity for noticing such problems and fixing them on the spot. While sorting out through your stuff and moving furniture around, keep an eye for these types of issues. Look underneath the carpets, behind large pieces of furniture, under the sinks and other places that you don't get to see every day. Address all the problems you notice and hire professionals to fix the ones you can't do by yourself.
5. It lets you protect your personal belongings in case of renting
The emergence of the sharing economy resulted in many homeowners short-term renting space in their homes or their vacation homes. In such situations, it's important to declutter the space you are planning to rent so your guests will be attracted by your property and enjoy their time.
However, you should also make sure that your valuable personal belongings are well protected. Whether it's something with monetary value, such as jewelry, artwork, expensive clothing and accessories or items with sentimental value like photos, letters and so on, make sure you keep all that in a safe place.
While decluttering your home, identify all the items you wouldn't want other people to use or mess with, and set them aside. Find an appropriate space to store them – a closet that locks, for example. In case it's a property you rent regularly but don't visit very often, like a vacation home, you could go one step further and rent a small, 5x5 storage unit where to keep all your personal belongings while you're not there.
Decluttering is a simple, inexpensive tool that helps you show off your home in the very best light to potential buyers or renters. Take the time to do it properly before putting your property on the market – it's a step that will pay off in the long run.