Dobbs Ferry, NY: The Ultimate Guide To This Idyllic Westchester Village
Posted by Philip Pasma on Wednesday, October 25, 2023 at 11:30:13 AM
By Philip Pasma / October 25, 2023
Comment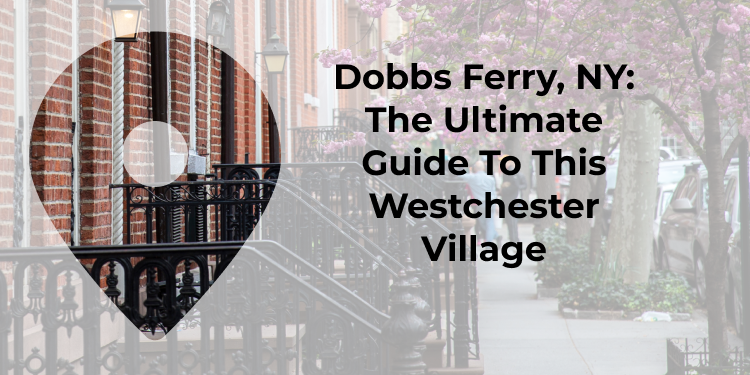 If you're in search of a new place to call home, one that promises a remarkable transformation in your life, then Dobbs Ferry, NY, might just be the answer. Positioned gracefully along the scenic Hudson River, this village shines as a gem in the treasure trove of Westchester County. What sets Dobbs Ferry apart is its extraordinary ability to offer a seamless blend of historic charm and modern allure, making it one of the best places to live in New York.
From the serene waterfront views to the lively hum of its main streets, Dobbs Ferry pledges an enriched living experience that transcends mere residence. The village, located just twenty miles north of the bustling heart of Manhattan, enjoys a unique location that is intricately woven into the fabric of major train and bus lines, ensuring convenience in every commute. Yet, what truly makes Dobbs Ferry exceptional is its vibrant small-town community, teeming with diversity and character.
Table of Contents
As you meander through the village's walkable downtown area, you'll be greeted by an array of delightful restaurants and charming stores, all while following the path leading to the historic Hudson River. In this guide, we invite you to explore Dobbs Ferry, NY, and discover how this idyllic Westchester Village can be the fresh start you've been yearning for.
A Glimpse into Dobbs Ferry's History
Dating back to the 1600s, Dobbs Ferry finds its historical roots in a bygone era. In 1873, the village was officially established, and its distinctive name was bestowed in honor of the Dobbs family, who once owned and operated a crucial ferry service. This service was pivotal in propelling the village's early growth, enhancing trade, and facilitating movement across the Hudson River.
The Livingston Manor, once the residence of the influential Livingston family, stands as a living testament to Dobbs Ferry's colonial history. Its architectural design provides a unique window into the opulent lifestyles of the elite during the 18th and 19th centuries.
Another historical gem is the Hyatt-Livingston House, symbolizing Dobbs Ferry's significance during the Revolutionary War. This historic site hosted important discussions between General Washington and Count Rochambeau in 1781.
The Gould Library, erected in the late 1800s, grants us another perspective on Dobbs Ferry's rich heritage. With its Romanesque Revival architecture, this building once housed an impressive collection of over 6,000 books, enduring as a symbol of the village's dedication to education and enlightenment.
Dobbs Ferry Real Estate Insights
Real Estate in Dobbs Ferry, NY offers a diverse selection of housing options to cater to the needs and preferences of a wide range of homebuyers. You'll find a mix of single and multi-family homes as well as contemporary condos, making it a real estate market that suits various lifestyles. While the village embraces modernity, it still retains its charming and picturesque appeal, with tree-lined streets and well-maintained homes.
For those seeking the pinnacle of luxury, higher-end neighborhoods like Ardsley Park, which straddles the Irvington border, and Riverview Manor in the southwest, offer enchanting residential opportunities, with colorful streets that wind gracefully up hills, providing picturesque river vistas.
The assortment of housing options in Dobbs Ferry translates into a wide range of prices, ensuring accessibility for a diverse array of homebuyers. You can find a simple one-bedroom co-op for as low as $175,000, while larger, perhaps renovated single-family homes in parts of Ardsley Park and Riverview Manor can reach prices exceeding $3.5 million.
Recently Listed in Dobbs Ferry, NY
View Homes in Dobbs Ferry, NY
See detailed information & photos.
View Homes for Sale
Education In Dobbs Ferry, NY
The Dobbs Ferry Union Free School District is highly regarded for its well-rounded curriculum and its focus on providing a holistic educational experience, making it a popular choice among families who prioritize their children's education. Past and present students consistently report that the district is committed to developing their academic, athletic, and artistic abilities.
At the heart of Dobbs Ferry's education system sits the Dobbs Ferry High School, a National Blue Ribbon School of Excellence. Students gain the opportunity to take Advanced Placement courses, which provide them with college-level experience and credit while still in high school.
School-aged children living in Dobbs Ferry may attend the following schools:
Dobbs Ferry Middle School
Dobbs Ferry High School
Things To Do in Dobbs Ferry
For a place known for its tranquility, Dobbs Ferry offers a surprisingly diverse range of activities that cater to families, couples, and individuals alike. Whether it's exploring the scenic waterfront or indulging in some retail therapy in the quaint downtown area, there is something for you.
Parks & Recreation
Within the village, the Recreation Department oversees a diverse array of initiatives hosted at the Embassy Community Center. These offerings span from art and dance classes to sports leagues, summer camps, and a range of engaging activities accessible to the public. Furthermore, well-funded programs tailored for older adults thrive in the community. In addition, independent organizations administer baseball and soccer leagues, utilizing village facilities to enhance the recreational experience.
Some of the most beloved parks in the village include:
Juhring Nature Preserve
Waterfront Park
Gould Park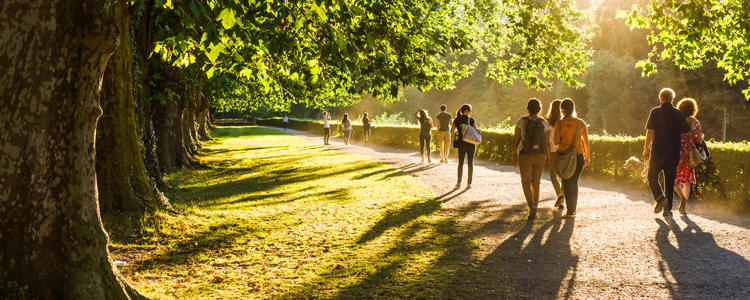 Places To Eat
Dobbs Ferry offers a multifaceted gastronomic landscape that mirrors its culturally diverse community. Though Italian and American dining establishments are a prominent presence, there is a growing influence of Asian and Mediterranean flavors to savor. Nevertheless, there's a call among some locals for a wider selection of vegan dining options to enrich the town's culinary offerings.
Must-try places in Dobbs Ferry include:
Places To Shop
Dobbs Ferry's shopping scene boasts an intriguing blend of high-end boutiques and delightful local stores.
Main Street, the vibrant epicenter of Dobbs Ferry's shopping district, is home to an array of distinctive boutiques like C'est La Vie, alongside well-loved establishments such as Starbucks. The street's lively atmosphere and diverse retail offerings make it an essential destination for both residents and visitors.
For a more low-key shopping experience, Cedar Street offers a serene alternative. Here, you'll discover artisanal bakeries, antique emporiums, and charming bookstores, creating an enchanting realm for shoppers with an eye for the unique and the exquisite.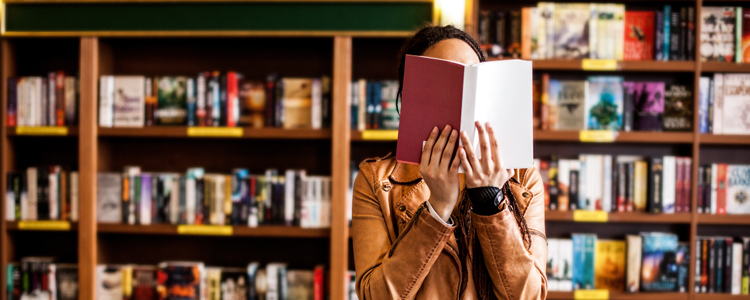 If all of these things to see and do in Dobbs Ferry weren't enough, the village is also conveniently located just under 40 minutes from New York City, offering easy access to all that the Big Apple has to offer. With its rich history, impressive real estate market, excellent education system, and charming community feel, it's no wonder that Dobbs Ferry remains a popular destination for homebuyers looking for a perfect balance between suburban living and big-city convenience. So why wait? Come discover Dobbs Ferry today!