Moving To and Living in Dutchess County, NY: The Definitive Guide
Posted by Philip Pasma on Saturday, June 26, 2021 at 4:11 PM
By Philip Pasma / June 26, 2021
Comment

Dutchess County can be found within the Hudson Valley region of New York State. With a population of close to 300,000, Dutchess County has become one of the top places to live in New York and it's easy to see why so many people flock to this amazing destination, whether to permanently reside, visit over a weekend, or settle into a vacation home during the warm summer months.
The County is made up of approximately 825 square miles and features beautiful, rolling hills, well-maintained parks and immaculate gardens, tranquil waters, and plenty of walking trails to enjoy the scenic woods. This scenic destination is the perfect spot to get away from the more urban sections of New York.
Made up of a collection of fantastic villages, towns, and hamlets, those considering moving to Dutchess County have an excellent selection of incredible neighborhoods to choose from as well as access to some of the top amenities and events found in the state.
From the Beginning to the Present
Dutchess County was first inhabited by the indigenous Wappinger peoples who settled in what is now Fishkill Hook and the surrounding area. In 1683, New York first established twelve counties, which included Dutchess, Putnam, and Columbia. In October of 1713, Dutchess County was given permission to elect its own officers from their own population to govern the area and a growing legacy was born.
Dutchess County continued to grow and thrive throughout the late 1700s as many new settlers, coming mainly from Germany, were drawn to the area. New Englanders also decided to settle in the area and establish a growing community.
In the 20th century, Franklin D. Roosevelt chose to live with his family in the beautiful Hyde Park, which overlooked the scenic Hudson River. To this day, his family home remains a National Historic Site and is managed by the National Park Service. Visitors can come and get a glimpse into what life was like in this gorgeous area for the influential family.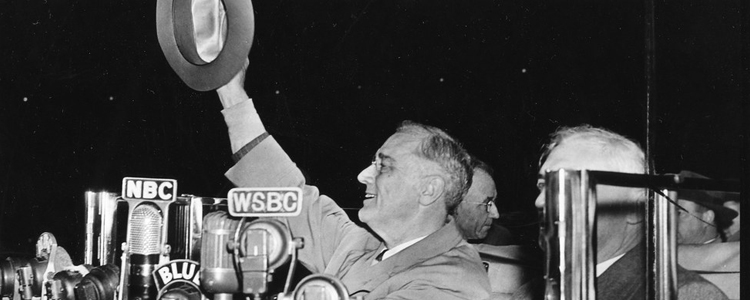 Up until the 1960s, Dutchess County was primarily an agricultural community. As the residential area was built up, more and more wealthy New Yorkers chose to vacation in the more rural areas of the state and eventually chose to reside permanently in the County. This has become a popular option for those who wish to take up residence outside of the more metropolitan areas of the state, preferring the quiet countryside to the bustling cities.
With access to New York City, Westchester County, and many other successful areas of New York State, Dutchess County residents now have plenty of options for work and play. This ideally located region offers a host of wonderful amenities, real estate options, and outdoor settings to enjoy the most that this beautiful state has to offer!
Dutchess County Real Estate
Dutchess County is filled with a wonderful assortment of beautiful homes, both suburban and more rural. The Eastern part of the county (particularly Poughkeepsie, Fishkill, Wappinger, and Lagrange) make up the spacious suburban lifestyle and the Western and Northern sections (including Pawling, Amenia, and Milan) make up the county's gorgeous rural area.
Southern Dutchess County towns and villages (such as Beacon, Rhinebeck, Red Hook, Millbrook, and Millerton) are filled with trendy, artistic homes. Many of these residents commute to New York City for work and are also a popular weekend getaway for those who live in the city. As such, many of the properties in this section of the county feature luxury summer vacation homes within the villages or out among the rolling hills of the countryside.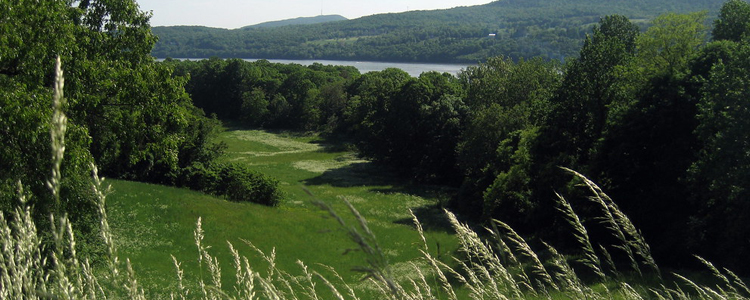 The average cost of real estate in Dutchess County is approximately $370,000, though price ranges expand from approximately $31,900 for a quaint, mobile home to as much as $15,000,000 for a grand, waterside estate. Popular types of real estate in Dutchess County include:
condos and coops
spacious farms
waterview and water access single-family homes
open plots of land
There is truly something for everyone in the beautiful Dutchess County, so no matter what your budget, what type of property you're looking to settle into, or what type of lifestyle best suits you, moving to Dutchess County should definitely be on your list of considerations.
Top Neighborhoods of Dutchess County
There are plenty of gorgeous small towns, villages, and hamlets found within the borders of Dutchess County. You can find everything from a humble, small-town charm to vibrant, artistic communities. According to Niche.com, the top areas to live in Dutchess County include:
Spackenkill
Hamlet of Poughkeepsie
Population: 4,123
Education: Spackenkill Union Free School District
Avg. Real Estate: $409,000
Arlington
The census-designated place of Poughkeepsie
Population: 4,061
Education: Arlington Central School District
Avg. Real Estate: $285,000
Myers Corner
Hamlet of Wappinger
Population: 6,790
Education: Wappingers Central School District
Avg. Real Estate: $384,900
Tivoli
Village of Red Hook
Population: 1,118
Education: Red Hook Central School District
Avg. Real Estate: $387,500
Red Oaks Mill
Hamlet of Poughkeepsie
Population: 3,613
Education: Wappingers Central School District
Avg. Real Estate: $380,000
Activities, Festivals, Events, and Excursions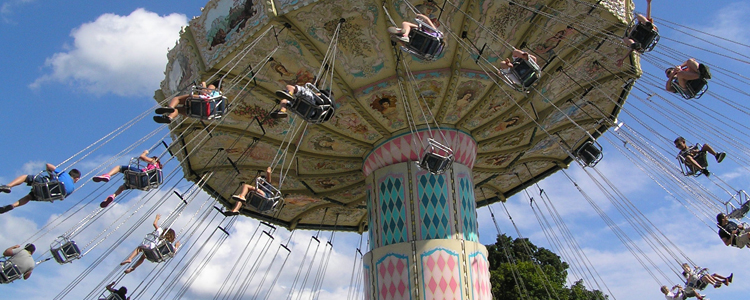 There are countless activities to be enjoyed within Dutchess County for people of all ages! Families have incredible options to keep the kiddos entertained, city-dwellers can escape to the quiet countryside for an afternoon or a weekend getaway, and locals can visit their favorite hotspots time and time again.
Dutchess County is home to the annual county fair, hosted by the County Chamber of Commerce during the first week of July. Anyone in the area at that time can enjoy an exciting hot air balloon launch along the Hudson River, games and activities to delight old and young alike, and an incredible selection of delectable treats and eats!
Families can enjoy kid-friendly destinations such as SplashDown Beach and the Mid-Hudson Children's Museum for an entertaining and educational excursion. A trip to Sprout Creek Farm or the Trevor Zoo will give you a glimpse into some of nature's finest.
Whether your hobbies include nature excursions, shopping, festivals and events, or museum exploration, you can bet that you'll be able to find something exceptional to do in Dutchess County!
Get the Most Out of Nature
Who would've thought that just miles outside of the grand metropolis of New York City is an abundance of stunning natural scenery! Rolling hills, ancient trees, gently flowing waters, and so much more await all who wander through Dutchess County, which covers approximately 800 square miles.
Being situated within the gorgeous Hudson Valley region, there is ample opportunity to commune with nature in Dutchess County. Nature lovers can indulge in a variety of outdoor activities such as hiking, biking, fishing, golfing, picking fruit at one of the many family-run orchards, and plenty of other fun-filled, family-friendly activities!
Much of New York's agriculture can be found within Dutchess County. Generations of families have maintained crops, animals, and orchards to the delight of visitors and locals alike. Many of these farms have opened their gates to the public in order to enjoy the changing seasons, pick various fruits and vegetables, and enjoy a meet and greet with a beautiful selection of animals. Some of the most popular farm destinations include:
Barton Orchards (Poughquag)
Mead Orchards (Tivoli)
Fishkill Farms (Hopewell Junction)
Cedar Heights Orchards (Rhinebeck)
Greig Farm (Red Hook)
Primary, Secondary, and Post-Secondary Education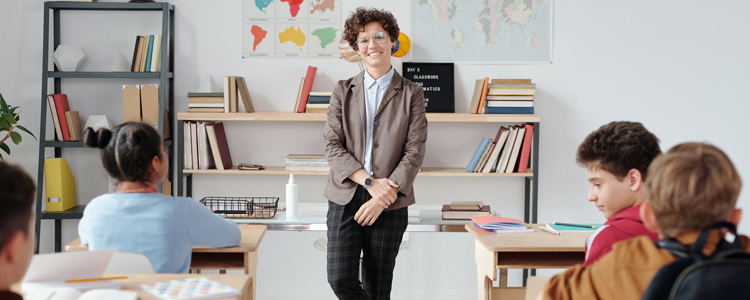 The students residing within the borders of Dutchess County have access to some of the largest and top-rated school districts in the state. There are thirteen public school districts within the County, home to over 46,000 students in kindergarten through twelfth grade.
Public school districts in Dutchess County include:
Along with the exceptional selection of public school districts, there are also a number of highly rated private school options for the students of Dutchess County.
Private schools in Dutchess County include:
Dutchess Day School
Hawk Meadow Montessori School
Holy Trinity School
Millbrook School
Oakwood Friends School
Our Lady of Lourdes High School
Poughkeepsie Day School
Randolph School
St. Denis-St. Columba School
St. Martin de Porres School
St. Mary School - Fishkill
Trinity-Pawling School
Tabernacle Christian Academy
Upton Lake Christian School
For those seeking post-secondary education, Dutchess County offers a variety of major colleges such as Vassar College, Marist College, The Culinary Institute of America, and Bard College.
The Cultural and Artistic Side of Dutchess County
In 1914, the Dutchess County Historical Society was formed and continues to remain active and dedicated to the preservation of the County's history and heritage out of the 18th-century Clinton House. Every year since its inception, the Historical Society has published a yearbook showcasing the area's growing legacy.
The DIA:Beacon is the place to go if you're an art enthusiast. This wonderful museum displays artwork from the 1960s to the present day. Found along Route 9D and the Metro-North Beacon station, DIA:Beacon is easily accessible to locals residing in the county as well as visitors from all over the state.
The Francis Lehman Loeb Art Center can be found on the Poughkeepsie campus of Vassar College. The artwork found here is a mixture of paintings, sculptures, drawings, prints, photos, textiles, and glass and ceramic creations. With over 18,000 works of art, everyone can find something to enjoy at this incredible facility.
Dutchess County was the home to the Roosevelt family in Hyde Park. Franklin D. Roosevelt's home has become a national historical site and the public can tour the Presidential Library and Museum as well as the Eleanor Roosevelt National Historic Site. This little slice of history is one of Dutchess County's pride and joys.
Other incredible cultural sites to enjoy in Dutchess County include:
Bannerman Castle along the Hudson River
Clinton House State Historic Site in Poughkeepsie
Mount Gulian Historic Site in Beacon
Staatsburgh State Historic Site in Staatsburgh
Shopping and Dining Delights!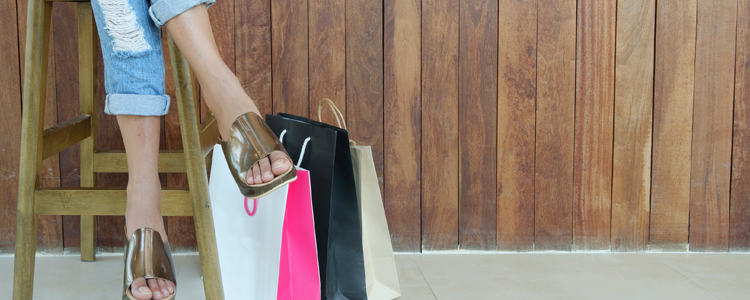 The dining experience of Dutchess County is vast and diverse. There are so many incredible establishments, both locally owned and operated as well as familiar franchises, to explore and enjoy. Locals can find everything from fine dining to casual eateries. From sushi to road-side barbecue, foodies will delight in the variety of delectable dining found all over the County.
Growing in popularity is the art of craft brewing and wine making. Several locations found all over Dutchess County offer hometown brews, wines of every variety, and unique distilleries. There's nothing like sitting out on a patio in the summertime sipping on a one-of-a-kind brew with a few friends.
The shops of Dutchess County also offer a diverse selection! Locals can hunt through antiques and collectables, new and used bookstores, local markets featuring handmade goods and locally sourced produce, as well as large outlets and shopping malls filled with designer clothes, jewelry, and accessories.
Some of the most popular shopping options can be found at the various flea markets throughout the County. These fantastic collections feature eclectic vendors, quality merchandise, and a long and successful history. Some of the top destinations in Dutchess County include:
Beacon Flea Market
Rinaldi Flea Market
Southern Dutchess Flea Market
It's plain to see why so many people choose to move to Dutchess County, whether to enjoy the scenery and amenities all year long, or vacation part-time during the popular summer months. With so many activities, both indoor and outdoor, locals are never bored. With the incredible dining options, locals will never go hungry. With access to some of the top schools in the state, locals are given the best educational opportunities around. Given these outstanding resources, the decision to move to this fabulous section of New York State has never been easier and settling into your new home will be a breeze!
The
Century 21 Hire Realty
team of professionals represents Westchester's finest properties with exceptional skill and the most innovative technologies currently available. We specialize in providing elite service to our clientele; offering ultimate privacy, security, speed, and efficiency to ensure we exceed all of your goals.
View All Homes For Sale in Dutchess County, NY