Moving To and Living in Pleasantville, NY: The Definitive Guide
Posted by Philip Pasma on Thursday, July 22, 2021 at 12:28 PM
By Philip Pasma / July 22, 2021
Comment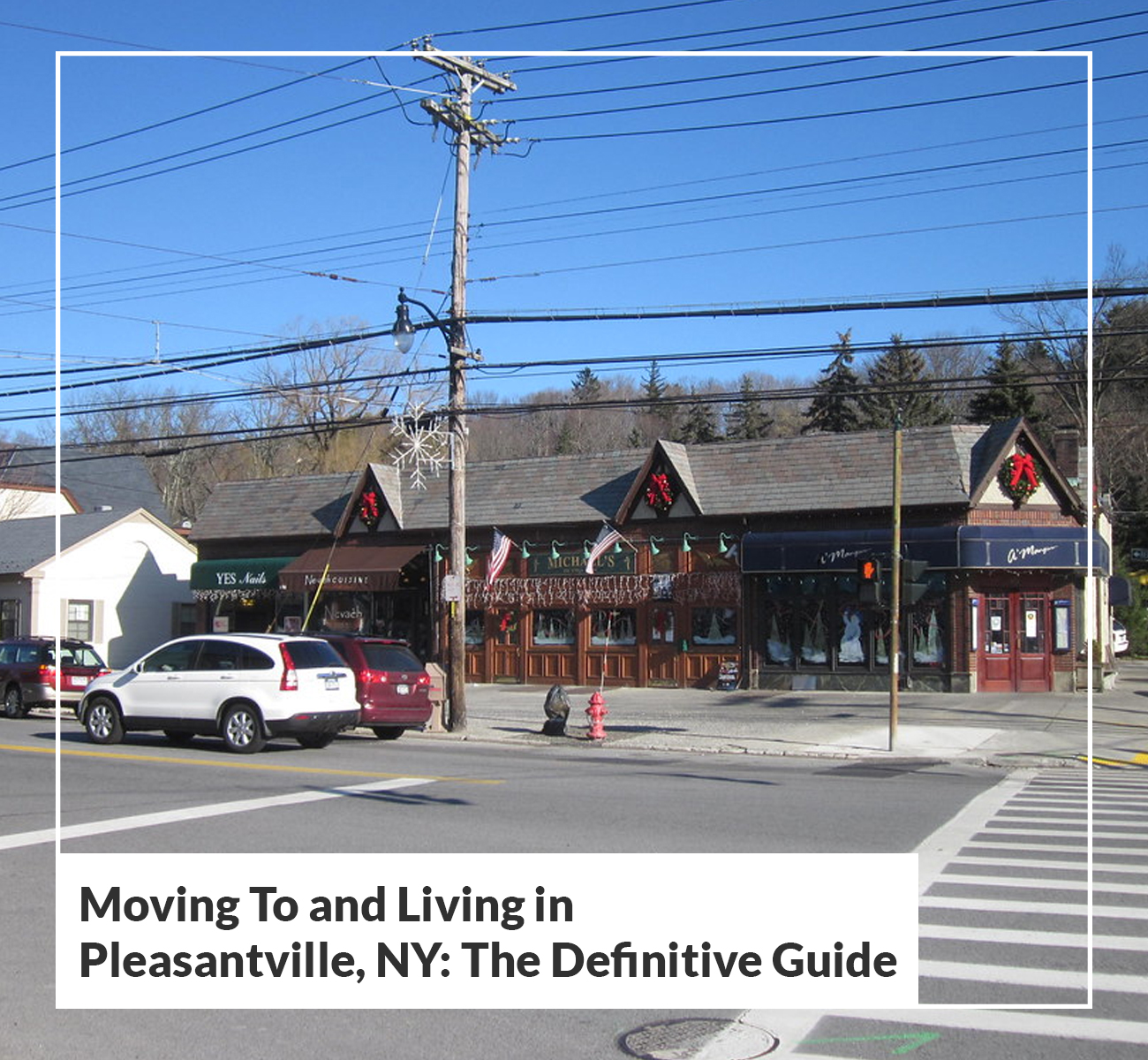 Pleasantville, NY, is a small town with a rich history. It has a population of about 7,000 people and is in the heart of the Berkshire Hills. There are many opportunities for recreation in Pleasantville, including skiing, hiking and fishing.
If you're thinking about moving to Pleasantville, New York, you'll want to make sure you're ready for all that this charming town has to offer! Read on to explore our guide of moving to and living in Pleasantville to get a better idea of what you can expect of this great area!
The Rich History of Pleasantville
Pleasantville, NY, has a long and interesting history. Founded in 1835 and incorporated as a village in 1907, Pleasantville started off as a stop on the Underground Railroad for runaway slaves. With such a history, Pleasantville is rich with landmarks and historical buildings. To this day, residents and visitors alike can explore the intriguing and educational sites all throughout the town.
One of the most notable buildings in the village is First Congregational Church, which was constructed in 1837. Another gem is the Old Stone House in the middle of town, which was built around 1820 and is on the National Register of Historic Places. The Pleasantville Hotel, which opened for business in 1895, has been a landmark for over 100 years.
Pleasantville has seen a steady population growth since its incorporation. There are many factors that have contributed to this growth, including the arrival of industry and the construction of the railroad. The population grew three-fold between 1850 and 1900 when upstate New York became an industrial hub.
When Pleasantville was incorporated as a village in 1907, there were about 400 residents and today there are more than 7,000 people. The population growth in Pleasantville is steady and the economic prospects of this small town are solid.
Exceptional Real Estate Options
The real estate in Pleasantville is phenomenal! If you're thinking about moving to this lovely town, you'll have plenty of options when it comes to deciding where to live. The small town has a vibrant and active community with all amenities within walking distance. There are many advantages to living in this quiet and welcoming community.
Potential buyers can expect to find plenty of beautiful old homes with character and modern comfort. Homes for sale in Pleasantville vary in cost depending on the size, location, features, etc., but the typical cost of a home in this area is approximately $719,900.
Most of the homes in Pleasantville are old and have plenty of character! But there are also plenty of homes that are new and modern. The most common style of home in Pleasantville is the colonial. Popularized in America during the 1700s, this style of home is now found throughout Europe and North America. Colonial homes typically have two or three stories and are made from wood and brick. The most common materials used for the colonial style home are cedar, pine, oak, chestnut, tulip poplar, spruce and cypress.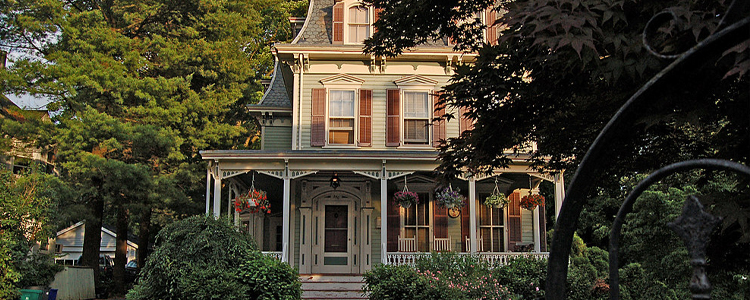 Other styles of homes in Pleasantville include Victorian mansions with turrets and towers or large porches that have been around since the late 19th century. These homes are popular in eastern parts of the United States, often found along coastlines and near water. Many of these homes have stained glass windows.
The last style of home found here is called a Cape Cod house, which originated in New England, but is a very common style for small-town houses throughout America. These homes are typically made from wood and have a front porch complete with swing. A Cape Cod home is very cozy!
Along with all these beautiful, historical-looking homes, Pleasantville home buyers also have the option of modern, new construction homes. These homes are just as beautiful and can be found in any neighborhood in Pleasantville. Many of these new construction homes have open floor plans, stainless steel appliances, granite countertops, hardwood floors, and attached garages.
Incredible Neighborhoods Full of Character
It's tough to choose the best neighborhoods in Pleasantville; they're all so nice! Here's just a sampling of some of the top-rated places to live in the area:
Pleasant Boulevard: This area is home to some of the most stunning old homes in Pleasantville. There are many historic buildings and landmarks located here.
The Commons: This historic neighborhood was built on land donated by Amos Conkey, who was a member of First Congregational Church. Most homes here were constructed during the 1940s and 1950s.
Downtown Pleasantville: Many new homes have been built here recently and this area offers plenty of employment opportunities for those who work within walking distance.
Oakwood Hills: This is a quiet neighborhood with plenty of tree-lined streets. Many newer homes are found here and there are also many historical homes including the Gifford House, which was built in 1875 and is now in the Monmouth University Historic District.
No matter where you choose to settle down in picturesque Pleasantville, New York, you're bound to end up in a great neighborhood surrounded by a wonderful community of friendly locals!
There's So Much To Do
Pleasantville has so much to offer residents and visitors alike. From annual events like the Memorial Day Parade to local eateries that serve up great food and atmosphere, there are many things to do in this delightful suburb of New York!
There are many family-oriented activities available to Pleasantville residents. One of the most popular daytime activities for the entire family is to visit Main Street School and Museum in Downtown Pleasantville. This school was founded in 1878 and houses a museum that features art, science, culture, history and technology. There are educational tours offered every day with a variety of themes such as recycling or the big dig.
Another great place to spend an afternoon with the family is Schoenbrunn Park. The 734-acre park has plenty of space for picnics, fishing or just taking a leisurely stroll along the beautifully landscaped paths. Fishing might not be too exciting but it is a great way for kids to learn how to fish and be active.
The Great Outdoors in and Around Pleasantville
Speaking of the great outdoors, outdoor enthusiasts will be pleased to hear that there is ample opportunity to explore parks and scenic walking trails throughout Pleasantville.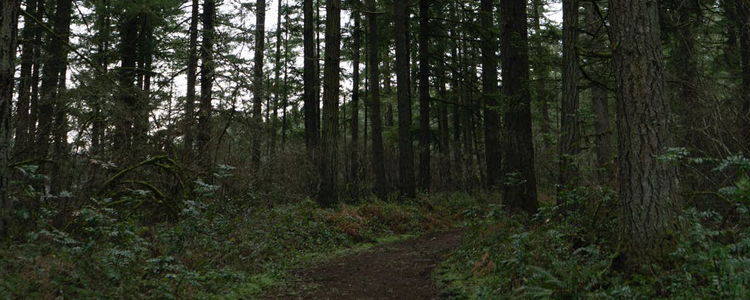 Some of these parks offer playgrounds, soccer fields, and basketball courts while others offer a peaceful space to simply bask in and enjoy the outdoors. Many of these parks are also used for community events including silent auctions, food drives, and outdoor movies!
Pleasantville is also home to two nature preserves: South Mountain Reservation and Mixing Bowl County Park.
South Mountain Reservation was founded in 1948 and is home to a variety of animals including white tailed deer, hawk owls, red-tailed hawks, coyotes and even the occasional black bear.
Mixing Bowl County Park was once used as a quarry but that operation stopped around 1920. It is now open for the public to enjoy and many volunteers have worked hard to keep it clean and beautiful.
Educational Opportunities in Pleasantville
Pleasantville offers many educational opportunities for those who live in the area. Primary students can attend the highly rated Bedford Road School and there are two high schools, which are John F. Kennedy Memorial High School and Pleasantville High School.
There is a public library with computers, videos, e-books, audio books, and more. The library also hosts events such as baby storytime and children's craft day. The Pleasantville Library has been part of the town for over 100 years!
Pleasantville is home to many colleges including Monmouth University, Quinnipiac University and Fairleigh Dickinson University–College at Florham, which is only 25 miles from Pleasantville!
Intriguing Culture and Beautiful Art Scene
Highlighting the rich heritage of the town, Pleasantville has many different historical sites; The Burr House is one of the most famous ones. It was a stop on the underground railroad and also served as a station on the Delaware & Hudson Canal.
The Berkshire Museum houses the largest collections of glass art in New England. It is one of two museums to have this distinction, the other being The Corning Museum of Glass. There are also many art galleries and studios to visit, some of which host community events.
The Arts Center at Pleasantville is a multipurpose facility that hosts live theatre performances as well as children's shows. It has been around since 1938 and features three theatres in the main building. In 1959, the building was repurposed into the Count Basie Theatre. The venue is named after the jazz musician William Basie who died in 1984. The theatre hosts performances by internationally-known touring companies and local artists, as well as movies. It has been ranked as one of the top venues in the region.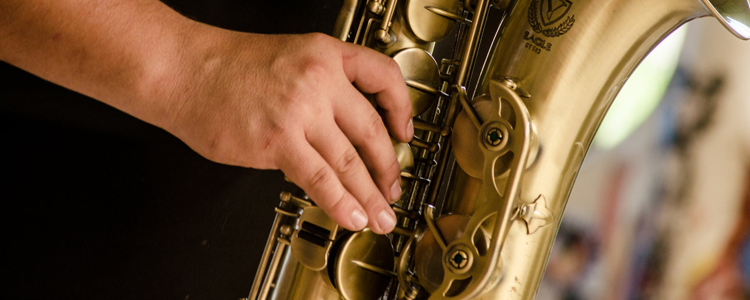 The Rondout Lighthouse is a historic lighthouse in New York. It is situated about 10 miles to the west of Pleasantville. It was the main navigation beacon for vessels entering from Long Island Sound. About 350,000 ships passed the lighthouse per year in the late 1800s.
Shop 'Til You Drop and Dine on Pleasantville's Finest
There's ample opportunity to shop until you drop in Pleasantville! You won't find any large shopping malls in this area, but you will come across many locally owned boutiques and quaint shops lining the Downtown strip. These stores offer a variety of unique shopping opportunities including chique clothing, hand-crafted accessories, vintage books, and so much more!
Pleasantville also features eateries that will satisfy foodies! For those who enjoy going out on the town with friends or family members, there are many restaurants and pubs located in town. Among the familiar franchise favorites are unique cafes and eclectic restaurants when you're looking to try something new.
Since there are so many places to eat in Pleasantville, it can be hard to decide where to go. But rest assured, wherever you decide to dine, you're guaranteed a delicious meal!
Pleasantville has many shops, restaurants and entertainment venues that make it a great place to live. People of all different ages and lifestyles can find a place to settle in and join this charming community. Whether you're looking to get away from the hustle and bustle of the busier New York cities, hoping for a safe and peaceful neighborhood to raise a family, or retire in a beautiful area surrounded by mature trees and friendly people, Pleasantville has a place for you!
The
Century 21 Hire Realty
team of professionals represents Westchester's finest properties with exceptional skill and the most innovative technologies currently available. We specialize in providing elite service to our clientele; offering ultimate privacy, security, speed, and efficiency to ensure we exceed all of your goals.
View All Homes For Sale in Pleasantville