Moving To & Living In Westchester County, NY
Posted by Philip Pasma on Sunday, December 6, 2020 at 11:36 AM
By Philip Pasma / December 6, 2020
Comment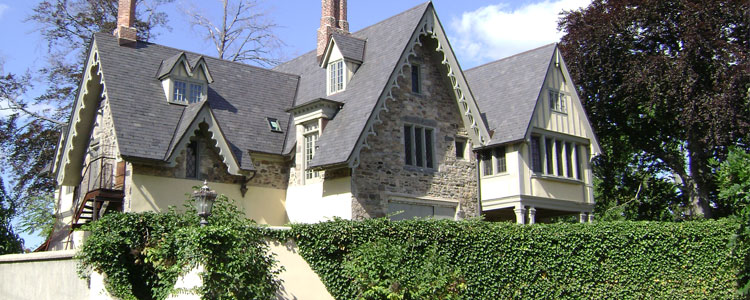 Westchester County is located in the state of New York. With a population of 968,815, Westchester County is the second-most populous county on the mainland of New York, with the Bronx being the most populous. This beautiful county covers 450 scenic square miles in Hudson Valley and is made up of 6 cities, 19 towns, and 23 villages.
The area that makes up Westchester County borders New York City, Upstate New York, and Putnam County. On the west side of the county sits the picturesque Hudson River and on the east side is the Long Island Sound and Fairfield County in Connecticut
The cities and neighborhoods located in Westchester County are some of the wealthiest, well-maintained, and beautiful communities in the state.
What is the history of Westchester County, NY?
The first explorers to come to the early Westchester area were Europeans named Giovanni da Verrazzano in 1524 and Henry Hudson in 1609. In the 1620s, Dutch settlers came to the land, followed by English settlers 20 years later. Westchester was officially established in 1683 and was named after a city in England called Chester.
Westchester County was founded by wealthy, upper-middle-class developers and by 1755, it had become one of the richest and most populated counties in New York. At the time of the Revolutionary War, the county was absolutely devastated and fell into ruin. However, due to the wealth in the area, there was rapid recovery and regrowth and Westchester prospered once again.
In 1837, construction began on The Croton Dam and Aqueduct, which was completed in 1842. Considered one of the greatest engineering feats of the 19th century, The Croton Aqueduct had an incredible impact on the success of Westchester.
By the 1840s, the first railroads were being constructed in the area including the New York and Harlem Railroad, the Hudson River Railroad, and the New York and New Haven Railroad. The addition of these railroads continued to further Westchester's growing economy and population.
After the American Civil War, young New York entrepreneurs were able to branch out and build large estates, including Lyndhurst Mansion, and create vast fortunes. The county continued to be home to some of the wealthiest New York homeowners and businesses throughout the rest of the 19th century.
In 1925, the Bronx River Parkway was completed, transforming rural Westchester into today's well-known suburban county. The Parkway was the very first multi-lane, limited-access roadway in all of North America and revolutionized modern transportation.
After World War II ended, the need for more homes in the area skyrocketed. Multistorey apartment housing was developed in the more urban areas of Westchester creating the densely populated areas we're familiar with today. The market for single-family houses also continued to rise and homes littered the more rural areas of the county. By 1950, Westchester County had a population of 625,816 and was continuing to grow.
During the 1950s and 1960s, construction on major interstate highways were completed. This included the Tappan Zee Bridge, which continued the expansion of this thriving New York county.
Large department stores were constructed and continue to contribute to Westchester's economy today. White Plains became a well-known area for its large retail district with the construction of stores like Macy's and Eastchester constructed a large Lord & Taylor's. Today, Westchester is as lively and prosperous as ever with some of the same early department stores still standing as well as the addition of copious amounts of newer, more modern shops.
What is Real Estate like in Westchester County?
There is a wide variety of housing types found in Westchester County, something to suit all needs and living styles; from humble bungalows to grand waterfront estates. With Westchester County covering such an expansive amount of land, potential residents have the option to live in a densely-populated city with all amenities just steps from their door or beautiful country estates, tucked away in the privacy of large plots of land.
The real estate costs vary greatly depending on the area and housing type. Prices range from $120,000 up to $7.5 million. The median listing price in Westchester County is $528,300.
There are several rental properties scattered throughout Westchester County as well. The average cost of rentals in the area is approximately $1,493 per month.
Neighborhoods
Westchester County is made up of many thriving cities and sub-areas. Several of these neighborhoods are akin to hamlets and have been established since the late 1600s, the time of Westchester's conception. Cooper's Corners in New Rochelle is one such neighborhood, which is situated near Hutchinson River and has been a part of the community for over two centuries.
One of the top-rated neighborhoods in Westchester County is Bronxville. This suburban village has a population of 6,394 and has consistently been rated #1 on several lists of best places to live in all of New York. Bronxville provides residents with a plethora of activity and entertainment including many bars, restaurants and coffee shops. The public schools that serve Bronxville are also among the highest ranking schools.
Scarsdale is another top-ranking suburb of New York City. With a population of 17,805, Scarsdale is quite large and as such offers a wide variety of dining and entertainment for its residents. The schools in the Scarsdale area are some of the best in the state and the crime rate is quite low, making this area a fantastic home for families.
Another fabulous choice for living in New York is the village of Greenville. Greenville is ranked in the top places to live time and time again. The urban-suburban feel to the neighborhood lets residents feel right at home in this friendly area. Greenville is filled with diverse restaurants, coffee shops, and stores as well as beautiful parks. The schools serving this area are also some of the top schools in New York.
View All Homes For Sale in Westchester Country, NY >>>
What is there to do in Westchester County?
Westchester County offers endless hours of fun and excitement for people of all ages. The various cities have something to offer children and adults alike and will provide a wide selection that will suit any and all interests. On top of the myriad of typical shopping centers and movie theaters, Westchester also offers some more unique activities for its residents.
Playland Amusement Park is a popular destination for those in the Westchester area that thrive on excitement. This fantastic park is located in Rye, New York, along the Long Island Sound. Playland was built in 1928 on 280 acres of beautiful rural land. Since its opening, the park has been a hotspot for locals and visitors alike.
Yonkers is home to the famous LEGOLAND Discovery Center, a place of inspiration and creativity for young and old. This family-friendly activity center is an interactive playland where kids can engage their imagination and creativity in the wonderful world of LEGO. Hours of fun await at this incredible destination!
For the more mature residents of the county, Westchester consists of half a dozen exceptional 18-hole golf courses, many of them being championship quality. Some of the top-rated courses include Dunwoodie Golf Course, located in Yonkers, and Quaker Ridge Golf Course, located in Scarsdale.
For the more adventurous folk of Westchester County, an exciting hidden gem called Helicopter Adventures Over Westchester is just the ticket. Helicopter tours are available for two to six passengers wanting a birds-eye-view of beautiful Westchester. The scenic tour takes riders over the Hudson River, the rolling landscapes, and thee gorgeous estates of the county.
Explore the Outdoors
Residents of Westchester County have countless opportunities to get out and explore all that nature has to offer. From beaches, boating, kayak trails, fishing piers, and private recreational facilities, locals can explore nature in a myriad of family-friendly outings.
Westchester County is home to many beautiful parks and recreational facilities. With nearly 50,000 acres of open spaces, of which 24,000 acres are Westchester County parkland, residents can hike, explore, and relax in the quiet outdoors. Some of the top parks in the area include (but are certainly not limited to!):
Croton Gorge Park
Franklin D. Roosevelt State Park
Glen Island Park
Silver Lake Preserve
Rockefeller State Park Preserve
Untermyer Park and Gardens is made up of 43 acres of beautifully maintained historical gardens. In 1899, Samuel Untermyer purchased this land and transformed the bland rural grounds into gorgeous gardens and greenhouses. In 1916, he opened the gardens to the public for all to enjoy the scenic displays of tulips and chrysanthemums. The City of Yonkers took over the property after Untermyer's death and continued to maintain the grounds to keep open for public enjoyment.
What are the Schools in Westchester County?
The educational systems that service Westchester County are some of the top-rated facilities in the state. There are 408 schools throughout the area with 151 elementary schools, 82 middle schools, 61 high schools, and 114 private and charter schools.
Westchester County is served by 40 different public school districts. The top five #1 Best Public School Districts in Westchester County include:
Edgemont School District
Scarsdale Union Free School District
Rye City School District
Chappaqua Central School District
Blind Brook-Rye Union Free School District
The top private schools in Westchester County include:
Rye Country Day School
Hackley School
French-American School of New York
The Masters School
School of the Holy Child
Arts & Culture
Westchester County has a full and rich history that has been proudly gathered and documented over the years. The New York State Office of Parks, Recreation, and Historic Preservation strives to showcase the state's history in various forms including museums and historical landmarks, of which Westchester has plenty.
The Timothy Knapp House is the oldest standing building in the county, built in approximately 1670. The Knapp House is currently under the protection of the Rye Historical Society and displays various exhibits showcasing life in Westchester County during the early settlement days.
Philipse Manor Hall is another historical landmark, among the oldest buildings in the county. The Hall is located in Getty Square, the downtown district of Yonkers, and is under the protection of the New York State Historic Preservation.
The Hudson River Museum is located, of course, along the shores of the Hudson River. This incredible museum showcases 19th-century and contemporary American artwork. The museum also has a state-of-the-art Planetarium which provides visitors with a look into the skies as well as providing a teaching gallera and educational tours.
The White Plains Performing Arts Center is home to self-produced, professional productions for dramatic arts, dance, stand-up comedy acts, and musical concerts. Locals are able to rent out the center for artistic and educational organizations and events.
Some additional noteworthy centers and museums include:
Caramoor Center for Music and the Arts in Katonah
The Emelin Theatre in Mamaroneck
New Roc City in New Rochelle
Neuberger Museum of Art in Purchase
Restaurants & Shopping
Westchester County consists of a multitude of excellent shopping complexes and diverse dining establishments. The area is home to everything from small, eclectic boutiques to large, long-standing department stores and shopping centers.
The Westchester is an upscale shopping mall located in the downtown core of White Plains. The mall has been a staple in White Plains' economy for many, many years and is anchored by Neiman Marcus and Nordstrom, the very first Nordstrom in all of New York.
The Cross County Shopping Center is located in Yonkers and was the first mall in all of Westchester County, constructed in 1954. This amazing open-air shopping complex is home to over 100 different stores and restaurants, providing visitors with a wide selection of shopping and dining options.
There are several other shopping opportunities within Westchester County. Most of the cities and suburbs in the area have a thriving downtown district or retail district that offers a multitude of unique boutiques and specialty shops including locally crafted items and products.
Westchester is also home to some of the most exciting and diverse restaurants in the state. Many small-batch, craft breweries have opened up in the last couple of decades. With the explosion of the craft beverage industry, Westchester jumped right on board and now consists of countless locally-run restaurants and bars. Some of these unique experiences include Broken Bow Brewery, Captain Lawrence Brewing Company, Current Spirits, Decadent Ales, Good Shepherd Distillery, and Hardscrabble Cider, though there are certainly many more options!
No matter which area of Westchester County potential residents decide to call home, there's no doubt about the fact that they will be entirely satisfied with their choice. Any of the fine cities and suburbs in the area make a thrilling and exciting new home with the copious amounts of restaurants, shops, activities, and outings available all while surrounded by beautiful scenic landmarks. Paired with the outstanding school systems, low crime rates, and general friendly atmosphere, residents of Westchester County, New York, will be living their best life.