Revealed: Neighborhoods For You in Yonkers, New York
Posted by Philip Pasma on Wednesday, November 25, 2020 at 11:45 AM
By Philip Pasma / November 25, 2020
Comment
Yonkers, New York is a thriving and diverse city located along the majestic Hudson River in Westchester, County. The city offers its residents over 4 miles of scenic waterfront as well as coveted close proximity to Manhattan.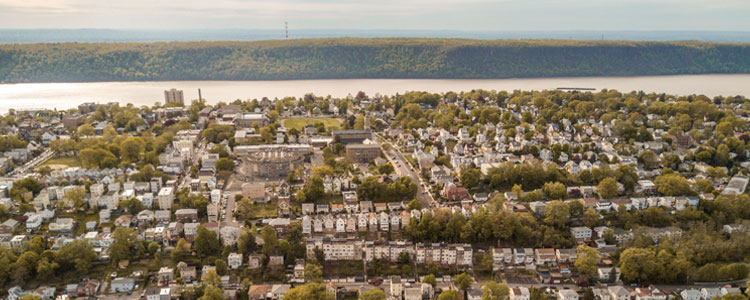 The historic city is full of great neighborhoods both urban and suburban in nature. Residents from all walks of life enjoy the superior amenities, beautiful community parks, well rated schools and convenient transportation provided in Yonkers.
Whether you are in the market for a cozy, single family bungalow, large, historic estates, modern condominium and spacious townhome, there is something to suit the needs of every buyer in Yonkers, New York. Here is a brief glimpse into some of the best neighborhoods that make up the lovely city of Yonkers.
Winchester Villages
Located in the north-eastern section of Yonkers, is the gated community of Winchester Villages. Originally constructed in 1995, Winchester Villages is a community of 250 well appointed townhomes that offer ample space and amenities. Within the gates, residents feel as if they are miles away from the hustle and bustle of a big city, however in reality they are very close to everyday shopping and dining options.
Winchester Villages Real Estate Market:
There are 3 different layout options available within the units for sale in Winchester Villages. The luxury townhomes range from 2 to 3 bedrooms options and from 1500 - 2000 square feet of space. Homes throughout Winchester Villages also feature one- or two-car garages.
These beautiful homes can be found hitting the market between the mid to upper $600K's and mid to upper $700K's.
Winchester Villages Education:
Students who reside in the Winchester Villages community will attend schools that are administered by the Yonkers School District. There are approximately 40 schools that make up the well ranked district and provide education from pre-kindergarten through grade 12.
Schools that are located near the Winchester Villages community include:
Family School 32
Robert C. Dodson School
Westchester Hills School 29
What's Nearby:
Winchester Villages is nestled along Grassy Sprain Reservoir and the Sprain Brook Parkway. Residents enjoy the scenic surroundings as well as convenient travel opportunities that these provide.
The community is also just a few blocks from shopping and amenities found along Central Avenue. Other popular shopping areas within the Yonkers include the Cross Country Shopping Center and the Ridge Hill Shopping Center.
Yonkers, New York is home to a number of great parks, recreation areas, golf courses and more that residents of Winchester Villages are able to easily access. The Hudson River also provides opportunities for recreational activities such as boating.
Depending on traffic, residents of Winchester Villages can find themselves in Manhattan in between 30 and 40 minutes. New York City opens up a plethora of shopping, dining, and entertainment venues as well as access to a diverse and thriving economy.
View All Homes For Sale in Winchester Villages, Yonkers NY >>>
Park Hill
Located in southwest Yonkers, Park Hill is a beautiful neighborhood located along a bluff. Originally developed in the late 1800's by the America Real Estate Company of Manhattan as one of the first master planned communities in the area, Park Hill acted as a retreat for many notable people of the time.
Park Hill Real Estate Market:
Homes that are dotted throughout Park Hill in Yonkers are mainly large, single family detached homes. A fair number of homes are historic properties while many feature Tudor Revival, Victorian or Georgian-Colonial style architecture.
The highly sought after community provides residents a quiet and scenic neighborhood with select homes throughout the neighborhood overlooking the beautiful Hudson River. Homes listed for sale in Park Hill typically have a price tag that begins in the mid to high $600K's and can climb close to 2 million dollars.
Park Hill Education:
Park Hills falls under the jurisdiction of the Yonkers Public School District which provides education to city students from pre kindergarten through grade 12. The well rated district strives to offer excellent education from safe and welcoming schools.
Schools that are located near the Park Hill community include:
Cedar Place Elementary School
School 13
Yonkers Middle School
Lincoln High School
What's Nearby:
The Park Hill neighborhood is roughly bounded by S. Broadway Street to the west, Park Hill Ave. and Spruce Street to the north, Saw Mill River Parkway to the east and Van Cortlandt Park to the south. Residents of the area enjoy proximity to the Hudson River and many of the recreation areas and parks dotted throughout Yonkers.
Van Cortlandt Park is the southern border of the community and is an expansive park that offers visitors ample opportunity for recreation and more. There is a well maintained golf course as well as miles of running, walking and biking trails that wind throughout the park. A large number of sports facilities are also located at Van Cortlandt Park and include baseball, basketball, cricket, cross-country running, football and horseback riding.
Tibbetts Brook Park is also located nearby along the east side of the community. The 161-acre park is home to a large waterpark complete with slides, lazy river and a number of pools.
Residents of Park Hills can quickly travel to Manhattan that falls just less than ½ an hour from the community. Whether heading into the "Big Apple" for work or for play, New York City offers a further collection of stores, restaurants, entertainment venues and jobs to take advantage of.
View All Homes For Sale in Park Hill, Yonkers NY >>>
Lincoln Park
The neighborhood of Lincoln Park is located in the heart of Yonkers and is a great, family friendly area close to many great schools, stores, restaurants and more. The community falls beside a neighborhood park which shares its name.
Lincoln Park Real Estate Market:
Lincoln Park real estate mainly consists of single family and multi family homes. Many of these homes offer between 2 and 4 bedrooms and 2 and 4 bathrooms. Brick exteriors, attached one- or two-car garages and comfortable yards are commonplace in the Lincoln Park neighborhood.
The average price of real estate in Lincoln Park falls around the $650K point with housing options seeing listing prices between the low to mid $400K's and mid to upper $700K's.
The community is bordered by Yonkers Ave. to the north, I-87 to the east, Van Cortlandt Park to the south and Saw Mills River Parkways to the west.
Lincoln Park Education:
Education for students residing in the Lincoln Park community is provided by the Yonkers Public School District. The district serves students of the city of Yonkers from pre-kindergarten through senior year in high school.
Schools that fall near the Lincoln Park neighborhood include:
School 21
Yonkers Middle School/High School
What's Nearby:
Lincoln Park residents enjoy quick access to many parts of the city. Lincoln Park is a neighborhood park that shares its name with the community and stretches along the westside. The park features ample amounts of green space, playground equipment and walking trails for visitors to enjoy.
Another popular location is Tibbett Park which is a few minutes away and is home to an expansive waterpark. This well loved feature, especially during the hot summer months, has a lazy river, waterslides and a number of pools.
Yonkers is home to many different restaurants and shops. From national chains and big box stores to unique one of a kind dining experiences or retail options, Yonkers has a diverse and eclectic shopping and dining scene.
The city of Yonkers is often referred to as New York City's 6th borough due to its proximity to the "Big Apple". Residents routinely take advantage of this closeness whether it be for work related reasons or just to enjoy the further selection of restaurants, stores, and entertainment areas. Travellers can make their way into Manhattan in approximately 30 minutes depending on traffic and travel speed.
View All Homes For Sale in Lincoln Park, Yonkers NY >>>
Cedar Knolls
Cedar Knolls is an affluent neighborhood in Yonkers closely set near the Village of Bronxville. A historic area that hasn't seen much change since it slowed development in the 1900's, Cedar Knolls is reminiscent of simpler times.
Cedar Knolls Real Estate Market:
Homes for sale in Cedar Knolls are generally historic properties that range in styles, mainly revivals. The area is primarily large, single family homes that offer ample amounts of living space, attached garages and generous lots.
A highly sought after area, Cedar Knolls sees a higher price tag than many areas of Yonkers. The majority of homes in the community are listed either slightly under or slight over 1 million dollars.
Cedar Knolls Education:
Education for students living in Cedar Knolls is administered by the Yonkers Public School District. The highly rated district offers pre kindergarten through grade 12 classes along with a variety of extracurricular enrichments and activities.
Schools that are located near the Cedar Knolls neighborhood include:
Patricia A. DiChiaro
Roosevelt High School
What's Nearby:
Bronx River Parkway, Sprain Brook Parkway and Central Park Ave. are major roadways that run throughout the Cedar Knolls area. These provide access to many locations around Yonkers and neighboring towns and cities.
Cedar Knolls is set near Andrus Park, which is one of the city's community parks that features playground equipment, basketball courts, baseball diamonds, and multi use sports fields. Also located at the park site is the Grinton I. Will Public Library, which provides all the services of a traditional library as well as a number of classes and programs.
Just east of Cedar Knolls is a small commercial district that offers locations such as Starbucks, a SoulCycle spin studio, wellness center and the New York-Presbyterian Lawrence Hospital. There are another handful of amenities, restaurants, services and more found throughout Yonkers.
Many people who reside in the city of Yonkers head into nearby Manhattan frequently, whether for work or for play. New York City offers further options for dining, entertainment and retail therapy. Travellers can reach their destination in approximately ½ an hour depending on traffic. There are also many public transportation options for those looking to commute whether by bus or train.
View All Homes For Sale in Cedar Knolls, Yonkers NY >>>
Crestwood
Located in the northeastern section of Yonkers, New York is the family friendly neighborhood of Crestwood. The community is set directly beside Tuckahoe, and many times, residents intermix Crestwood and Tuckahoe for portions of the neighborhood.
Crestwood Real Estate Market:
Many of the homes that are located within Crestwood are single family detached homes. There are a variety of styles and sizes mixed throughout the neighborhood from cozy bungalows to two-storey homes. A large number of properties for sale in Crestwood feature brick exteriors and attached garages.
Within Crestwood, prices remain pretty steady with smaller, bungalows seeing listings begin around $400K. Large, multi level homes typically have higher starting points, generally falling around $600K.
Crestwood Education:
Crestwood is part of the city of Yonkers and as such students residing in the neighborhood are provided education by the Yonkers Public School District. The well ranked district offers education for area students from pre kindergarten through grade 12 out of a number of well ranking schools dotted throughout the city. Along with excellent education, the district and schools strive to provide a well rounded educational experience that includes a selection of enrichments and extra curricular activities.
Schools that are located near the Crestwood neighborhood include:
Westchester Hills School 29
Paideia School 15
Roosevelt High School
What's Nearby:
Crestwood is centrally located and provides homeowners within the neighborhood easy access to many popular areas throughout the city. Yonkers, New York is home to a large number of restaurants, stores, recreation areas and more. Running along the Hudson River, residents enjoy a variety of scenic parks and lookout points as well as various water activities.
A popular city park that is close to the Crestwood neighborhood is Tibbett Park that features an expansive water park. Residents of all ages enjoy cooling off during the summer months by making use of the pools, lazy river and waterslides. There are also a number of multi use sports fields, playgrounds and walking and biking paths available.
Residents of Crestwood, though located on the northern side of town, still enjoy the quick commute they have when heading into New York City. Homeowners can find themselves in Manhattan in roughly 30-40 minutes depending on traffic. For those who commute daily, there are a number public transit opportunities available
View All Homes For Sale in Crestwood, Yonkers NY >>>
Yonkers has often been referred to as New York's 6th borough due to its prime location near the big city, and while it enjoys all the benefits of this proximity, it has managed to maintain much of its smaller town feel. The friendly neighborhoods dotted throughout the city have been able to retain much of their history and charm throughout the years making Yonkers a great location for families, singles, and retirees alike.
View All Homes For Sale in Yonkers, NY >>>
https://www.thehirerealty.com/yonkers/single-family-homes/