Revealed: The Best Restaurants in Yonkers, New York 
Posted by Philip Pasma on Monday, April 5, 2021 at 6:59 PM
By Philip Pasma / April 5, 2021
Comment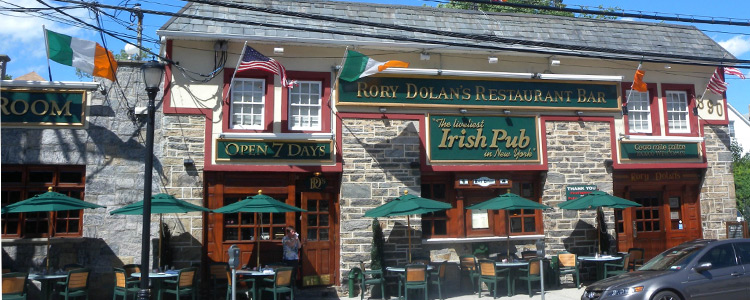 Restaurants: we can't live without them. They are there for our first dates, our first family dinner, engagements, birthdays, a night out with friends watching your favorite football team play on the big screen while having a pint. It's almost like, we build a relationship with these restaurants, and like any relationship, we want to make sure we aren't going to be disappointed. Here is a list of the five best restaurants in Yonkers, NY that will not disappoint.
Tombolino Restaurant
365 Kimball Ave, Yonkers, NY
914-237-1266
https://www.tombolinoristorante.com/
Are you looking for a white glove service that is nice to your wallet? Look no more because that is exactly what Tombolino Restaurant has to offer their guests. Pietro Siciliano, owner, and chef trained at the Culinary Institute in Italy and in 2010 was recognized as Top Chef in Westchester by BON APPETITE.
With their authentic and traditional Italian dishes, this is a perfect date night spot for any special occasion and on Sundays, you can take the whole family out and have a nice four-person dinner for only $99.95. Italian dishes like Lobster Ravioli, Penne Vodka will be served as well as vegetarian and gluten-free options so everyone can enjoy. Don't forget to add your favorite Italian wine to your order.
View All Homes For Sale in Yonkers, NY >>>
Rory Dolans
890 Mclean Ave, Yonkers, NY
914-776-2946
http://www.rorydolans.com/
Who doesn't love an Irish Pub? Located on Mclean Ave this is a favorite for locals. If you are looking to take your girls out for a weekend brunch, your lads to watch the football game, or a Friday happy hour, this is the place to be. You will never have to worry about not receiving anything less than the best of customer service; this pub has the award to prove it. Rory Dolans Restaurant, bars, and caters wins the 2018 spectrum award in customer excellence and earned a rating of 5 out of 5 stars. Along with their spectrum award, this pub also has the Diner's choice of 2019 and the best of Westchester 2016.
On their menu, you will find appetizers like buffalo wings and golden fried chicken fingers, their main menu offers juicy burgers served with fries and even comfort food like a nice chicken pot pie or Dublin style fish and chips. If you want a more restaurant type dinner but in a pub like setting, Rory Dolans can provide you that too. Penne a la Vodka, steak, and Cod are just some of a few of their chef selection plates. You will also find a selection of 45 draft beers and mouth-watering cocktails such as a Miami Vice, Margarita, Summer Breeze and more. Halloween parties, a banquet hall, a night out celebrating NYE. All in all, a great place no one will want to miss.
Francey Brady's
72 Main St, Yonkers, NY
914-226-8644
https://www.franceybradys.com/
Located in the heart of downtown with fine Irish and American dining is Francey Brady's. You will find an awesome selection of cocktails including new summer cocktails, bottled drinks and on tap. If sipping on a nice cocktail or enjoying a beer, or maybe a nice cooler is your thing, then you will be happy to know there is happy hour Monday to Friday, 3-6 PM. Have your drinks inside or outside on their sidewalk patio while soaking up the sun and catching up with friends, family or just having a date with your partner. You can pair your drinks with some bar food which includes a nice plate of Irish Nachos, Crispy chicken tenders, and potato skins to name a few.
Bar food and drinks aren't all Francey Brady's has to offer. If you want a nice sit in meal with traditional pub food, or maybe some Francey's Fancy, this restaurant and pub will not disappoint. There is brunch, lunch, and dinner with a nice kid's menu so the whole family can enjoy. Grab a burger and fry or maybe you want a nice grilled salmon filet; both great choices and both found at Francey Brady's.
Seven Brothers Diner
900 Saw Mill River Rd, Yonkers NY
914-969-8871
http://7brothersdiner.com/
You always need to include a diner on your list of favorite places to go with the family. This cute little diner that is family owned and best known for its award-winning comfort food will be just that, a family favorite. Serving breakfast, lunch, and dinner that is prepared daily by the chefs, there is something for the whole family to enjoy.
You can find bacon and eggs, omelets, Irish breakfast, and more of your favorite breakfast items found at a family diner. Seven Brothers offer 9 different burgers the family can choose from, 8 different club sandwiches, and over 10 different types of sandwiches. If that wasn't enough, Seven Brothers have even more to offer on their fantastic menu. If you want the relaxed family dinner vibe without the work involved this is the diner to check out.
Zuppa Restaurant & Lounge
59 Main Street, Yonkers, NY
914-376-6500
https://zupparestaurant.com/
Another Main Street find, the Zuppa Restaurant & Lounge is an Italian white glove service restaurant with a unique and modern look to it. Step inside and find yourself surrounded by brick walls and charming ambiance, award winning chefs, and expert staff focused on making your experience an unforgettable one. Zuppa offers fresh, natural, locally sourced, farm fresh cuisine.
Looking to host a Bridal Shower or a Holiday Party? Zuppa Restaurant & Lounge could be that venue you've been looking for. Specialty cocktails, personalized menus, and champagne toasts, Zuppa does it all so you don't have to.
Restaurants are a staple in our lives, and I think we tend to forget that, but if Covid19 has done anything, it has made us remember just how important these restaurants are. So, I hope the next date you plan, or girl's night out, or that huge Football game, or maybe your next family dinner can be spent having fun at one of these restaurants in Yonkers New York.