The Top 5 Reasons You Should Invest in Real Estate Today
Posted by Philip Pasma on Sunday, May 2, 2021 at 10:55 AM
By Philip Pasma / May 2, 2021
Comment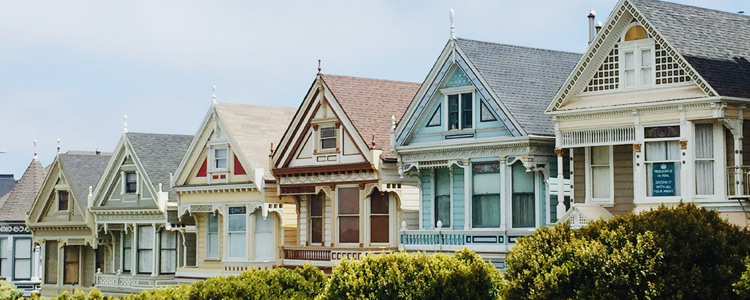 Becoming an investor is a great way to grow your money and become financially secure. There are many ways to invest, such as the stock market, exchange-traded funds, bonds, and more. Some investments can be risky, like investing in a company on the stock market that can have a volatile share price.
View All Homes For Sale in Westchester, NY >>>
Real estate investing can be a great way to start your investment portfolio or add on to it. It is safe and secure, and you don't need to fork out a copious amount of funds to have a great return. Most of the money you will be using to invest in your first property, whether it's residential or commercial, will probably be coming from a lender like a bank, minus your down payment.
Here are 5 more reasons you should invest in Real Estate Today
Tangible
Investing in real estate gives you tangible value, a physical object making you money. Let's compare real estate investing to the stock market, and if you have money in a stock that crashes, you lose money. When you put your investment into a property or land, your value is always there, even if the real estate market crashes.
Prediction of Cash Flow
When making an investment, you are taking a risk because you can't always predict the return on investment, or ROI. With real estate, as long as you have tenants to rent the home to, you have a constant and steady flow of cash coming in monthly. What is better than an investment that will be risk-free to the individual making the investment?
Diversify Your Portfolio
Parking money in real estate is one of the safest options to diversify your portfolio to significantly minimize your risk as an investor and maximize your return. Let's break down the risk and return benefits when diversifying your portfolio.
If you have an investment that isn't performing as well as it could be over a period of time, but you have one that is during the same time, this reduces your potential loss.
Preserving your capital. Diversifying can help protect your savings; this may not be beneficial to you at this point, but when you start getting closer to retirement, you will be thankful.
Diversifying allows you not to be relying on one investment for your source of income.

If you have never heard the phrase, "that person is as safe as a house", it means they're safe, secure, and reliable. That is exactly what housing real estate can be for your portfolio.
Tax Benefit
Who doesn't love a good benefit to take advantage of?
When investing in real estate, you will often be able to deduct your insurance, property taxes, maintenance, and even operating costs and expenses.
Thinking about selling your investment properties? Your capital gain taxes can be lowered by 15-20%. Investing in another piece of real estate with the money you earned from the property you just sold will allow you to defer your capital gains. This allows you not to be taxed on the money you made, but you still need to report it to the IRS to avoid any future problems.
Depreciation Claims
When investing in real estate, you usually won't have to worry about its depreciation, as it usually does the opposite. However, things do happen, and buildings can degrade over time. As an investor, you can claim depreciation non-cash expenses on your taxes. If you want to know your depreciation costs, you can use a simple calculation. The IRS estimates a residential rental property to last roughly 27.5 years, so if you divide this by the cost of your investment and that will be your annual depreciation value. If you decide to go the commercial route, the estimated number of years of useful life is to be 39 years. Again, you will want to divide 39 by the cost of the commercial property to determine the value. Keeping in mind the land doesn't depreciate, so you will want to subtract the value of the land itself from the overall value.
This can be confusing if you aren't good with numbers, or taxes aren't your thing, but with the right real estate accounting tools, financial advisor, or accountant, you will have all of this taken care of. This is just an important piece of information to consider when investing.
Commercial Real Estate:
Commercial real estate is another excellent investment. Before investing, it is crucial to understand what qualifies as a commercial property. The significant distinction: it is made to earn money. Examples of this would include a retail store, an office building, restaurants, and warehouses, to name a few. Specialized properties like a hotel or health care facility also qualify as commercial property. Investing in commercial real estate can be intimidating, but knowing all the potential benefits can outweigh any doubt someone might have. Some of the benefits associated with investing in commercial real estate include:
Greater Return
Buying a commercial building has a higher price tag initially, but the return is greater than, say, a house. Purchasing a space that someone else can rent for a retail shop or an office space can bring you in thousands of extra dollars a month, if not, tens of thousands.
Tax Benefits
Like residential real estate, you will also have tax benefits which include the same as we discussed above, like avoiding capital gain and claim depreciation value.
Decreased Competition
The competition is tough when going after housing properties, but when you are looking into commercial investments, the competition decreases, making it easier to find a suitable space with a great return on investment.
Low Turnover
When investing in residential real estate, you may find yourself having a high turnover with tenants because of the typical one-year lease agreement. Tenants do choose to extend their leases, but situations such as tenants going off and buying their own home can lead them to decide not to extend their lease. With commercial real estate, you have less turnover because most of your tenants will be signing at least a three-year lease agreement. When you have longer-term tenants, you have a steady cash flow.
There you have the top 5 reasons why you should invest in real estate today, with added benefits of investing in commercial.
Don't forget to like, comment and share.