What To Consider When Buying A Historic Home
Posted by Philip Pasma on Wednesday, January 18, 2023 at 4:25 PM
By Philip Pasma / January 18, 2023
Comment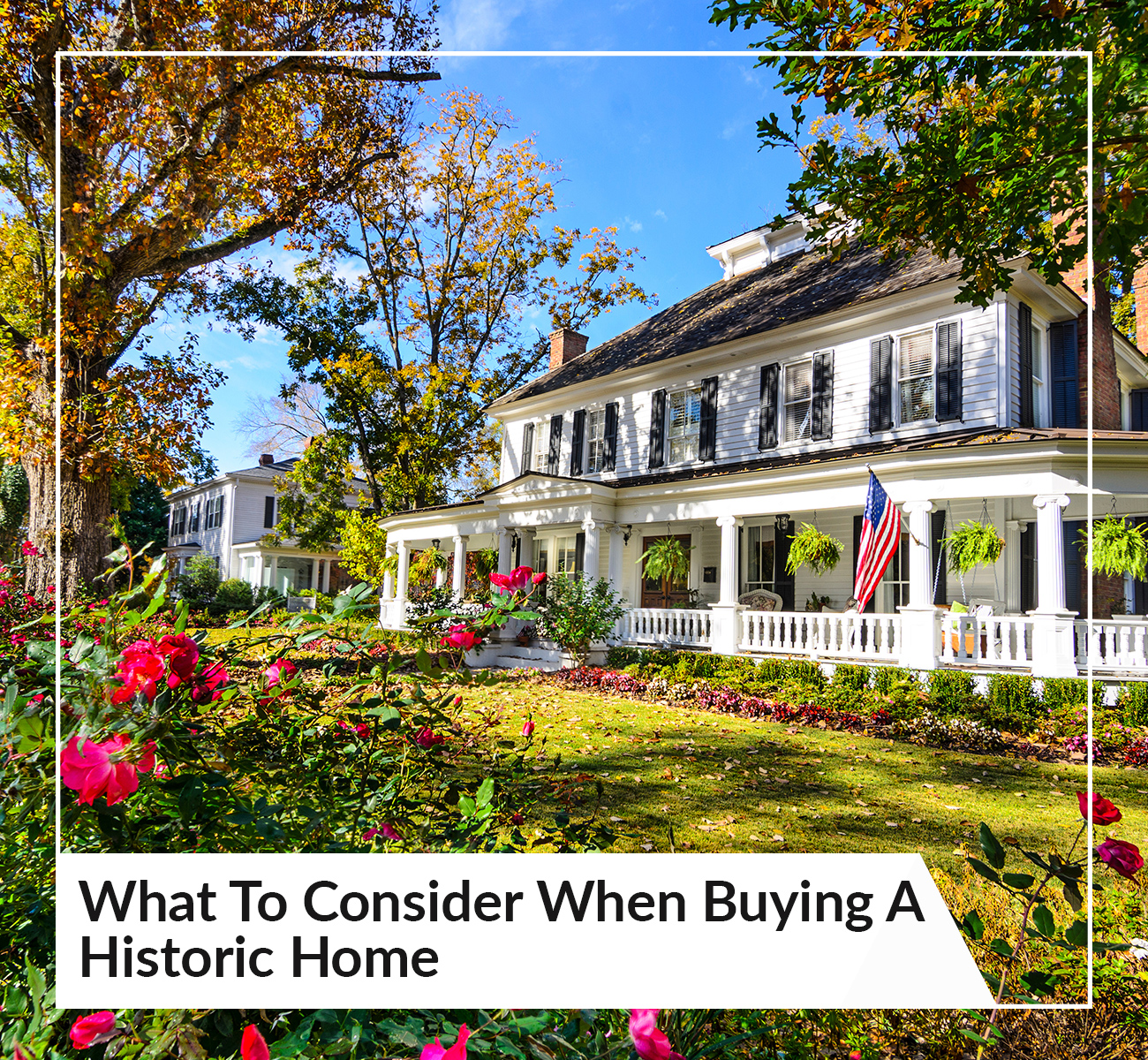 Buying an older home is a fantastic idea if you're looking for something with some extra charm, but there are a few downsides that you need to consider before you buy one. These homes are beautiful, but they often come with issues that can't be fixed as simply as they could be in a modern home. If you want to know a bit more about it, have a look at this list to see what to consider when buying historic homes in Westchester County.
1) It Could Cost More Than You Think
Buying an older home is common for those who are looking to put in a bit for repairs after they have made their purchase. We'll talk a bit more later about the types of repairs you might have to deal with, but none of them are inexpensive, especially when it comes to older homes, as things typically need to be replaced over repaired. If you are getting a great deal, consider everything that will need to be done and calculate it all up before you factor it into the price to make sure you are getting the deal you are expecting.
Another thing you might need to worry about is the extra cost that you might have to pay for your home's insurance policy. Some places have much higher rates for these homes due to the fact that they typically offer full replacement coverage over partial to keep the house preserved. Some of these policies require you to keep the home in a similar style in order to be fully covered, so make sure you are reading it over before you choose to make any major changes.
2) It's Necessary to Get it Inspected
When it comes to figuring out the price for repairs, an inspection can help you figure out the number pretty accurately. Many places require a home inspection before you purchase, but if your area doesn't, don't think about skipping it. Look for a well-qualified inspector that has experience with older homes and try to get them in to inspect the home before you close on the sale, just in case they find something that might not be fixable.
A modern home has different issues than a historic home, so you might have to get in an inspector that the city recommends. These inspectors are often experts in what kinds of issues can come about for specific time periods, but they are sometimes difficult to book an appointment with. You might need to take a bit longer for your home inspection if you are moving into a designated historic neighborhood, so make sure you are getting your appointment as soon as you can.
3) The Repairs Might Take Longer (and Cost More) Than You Want
Repairing a historic home is challenging to do if you don't have knowledge about working with older materials. These older materials can be hard to find for contractors, so if you're thinking about getting something repaired, you might have to wait a while or consider getting it replaced instead. There are also many things in historic homes that will need to be replaced in order for them to be up to code or safe, and these replacements could take a while.
When it comes to making replacements, you need to make sure you are keeping in line with the regulations of owning a historic home. We mentioned how your insurance policy could designate some design choices, but this can also be designated by the neighborhood's regulations. Some require you to stay with a similar look or use similar materials to make sure the design of the home doesn't change too much.
4) You Might Not Be Able to Work on Your Home (Yet!)
Historic homes sometimes end up being located in areas that are designated as historic neighborhoods. These areas are often full of restrictions when it comes to repairs or renovations on buildings, and you might need to ask the city before you start changing anything. It's a good idea to do some research before you purchase the property, so you don't end up stuck behind months of paperwork.
Changing something on your home might require a proposal for the new construction, along with an estimate of what it might look like and how long it will take. This is all to ensure that you are keeping the home in working condition while keeping it preserved to its original look. Replacing a bathtub might mean you are stuck going with the luxurious clawfoot over a modern corner shower, but it's better for the home's value in the end.
5) Structure Damage is Common
Structural damage is far different from basic repairs, and it could take a very long time to repair correctly. This is very common for older homes, and it is often made worst with age, so the older the house, the more likely you are to deal with major issues. Fixing this will likely require a good contractor, high-quality supplies, and quite a bit of time.
The supplies you use should be of good quality, but they might need to be of a specific type to conform to the building's regulations. You will need to check with those who govern the type of repairs your building can receive and ensure that you are using the proper materials. You will also need to have an inspector check through the home after your structural repairs have been made so they can confirm that the space is safe to live in.
6) Your Property Value Will Be Fantastic
If you do an excellent job of fixing up the home and keeping it in the condition that you need to, then you might be able to get a bit of money back from your local government for preserving the home. If you don't have this initiative, you still might be able to save on your initial loan if you are rescuing a historic home from falling into repair. These homes are part of history in many places, and they would prefer to help people afford to keep them in good condition over tearing them down.
If you have decided your historic home is not suited to your needs anymore, you don't need to worry about selling it for a lower price. Buying historic homes in Westchester County is a fantastic idea if you want to make sure your property value stays intact, as the area is known for having some of the best older homes in the country. These homes are notorious for selling at a price that is similar or higher due to the excellent location. They are also in high demand after they have been fixed up, which means you won't have to be concerned about how long they will sit on the market.
7) You Will Be Helping Preserve a Part Of History
We mentioned earlier how some places would give you a financial incentive for owning and repairing historic homes, but that doesn't beat the feeling of knowing you are living in a part of history. Many areas have historical societies that have maintained a record of homes in the area, and they might be able to tell you a bit more about the home you are living in. You might be living in a house that has great significance to the area, so it's a good idea to know as much about it as you can find.
Many of these homes are also filled with exquisite vintage touches that you won't find in modern homes anymore. People love to find these delightful features, and it's always best to try to restore them instead of covering them with paint or something else damaging. If you want to keep it in the best condition possible, look for a local contractor that has some experience with older homes, and they will be able to help you out.

8) Your Yard Might Be Historic Too!
If your home is on a property that has been designated for hundreds of years, then you might have some local plants that fall under specific conservation guidelines. Certain trees might need to be marked for conservation, which means you won't be able to cut them or even maintain them without the proper permits in place.
Another thing that you might need to consider is the yardwork that will need to be done to keep the home looking good. The neighborhood might have guidelines in place to ensure the homes look cohesive, and this could require a strict yardwork schedule. Consider hiring a local landscaping company to help you if you find the maintenance too daunting.
Owning a historic home is a wonderful idea if you are interested in preserving a part of your local history, and it can be a great investment if you are willing to keep it maintained. There are plenty of homes all over the country that require a bit of TLC, and you can usually find them at fantastic prices. Have a look at some of the incredible homes in Westchester County today to see some great candidates for a vintage home you can call your own.
The Century 21 Hire Realty team of professionals represents Westchester's finest properties with exceptional skill and the most innovative technologies currently available. We specialize in providing elite service to our clientele; offering ultimate privacy, security, speed, and efficiency to ensure we exceed all of your goals.