Your Guide To Buying A Multi-Family Home In Yonkers
Posted by Philip Pasma on Thursday, November 24, 2022 at 5:48:34 AM
By Philip Pasma / November 24, 2022
Comment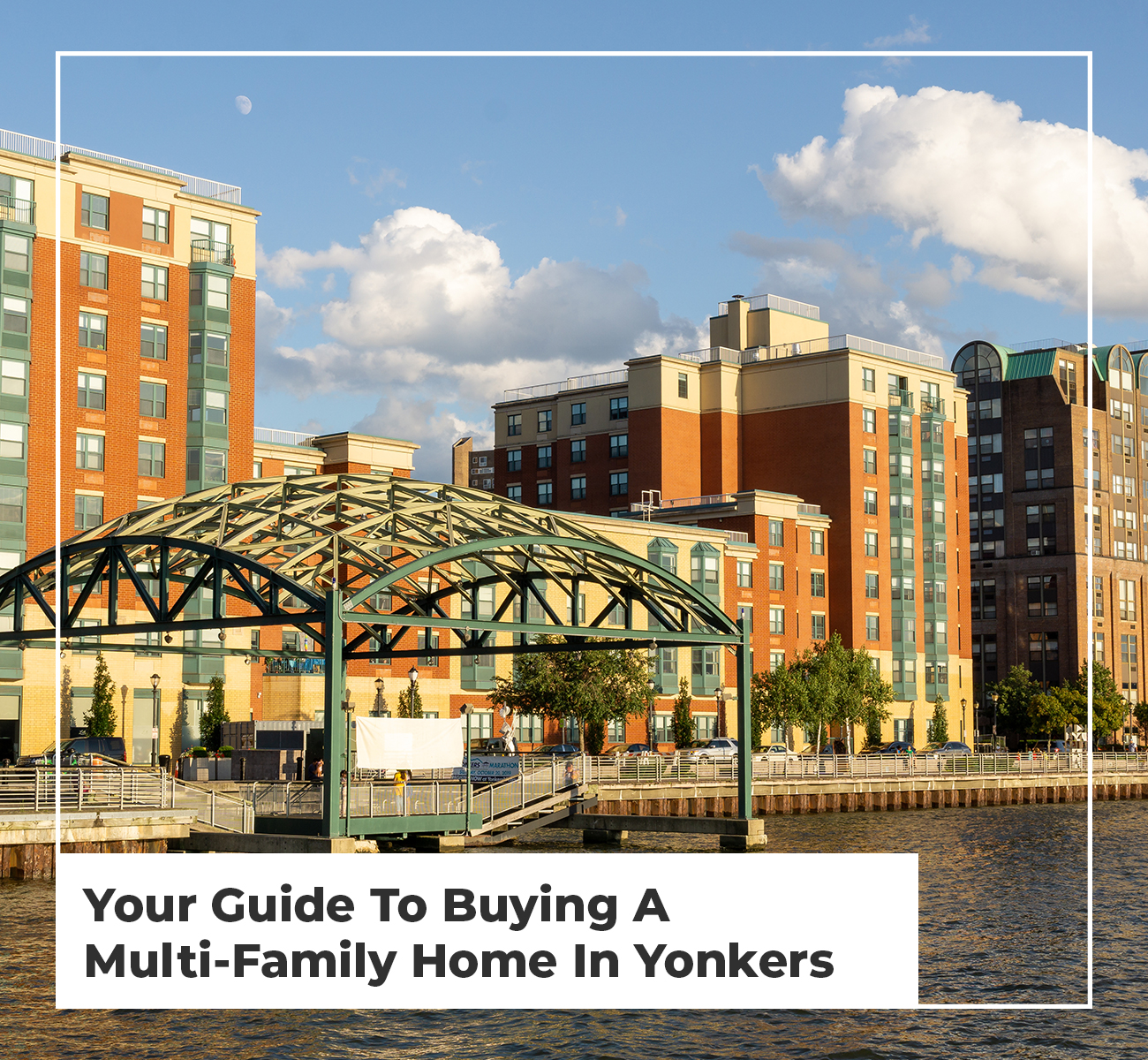 Purchasing a multifamily property in Yonkers, New York can be an exciting and lucrative opportunity. Whether you're looking for a long-term investment or a place to settle down, Yonkers is home to a variety of multi-family homes that offer something for everyone.
Before deciding to purchase a multifamily property in Yonkers, it's important to understand what you should look for when shopping for a home. Knowing your budget and researching the housing market in Yonkers are key steps to finding your dream property.
Here is a guide to help you through the process of buying a multifamily property in Yonkers.
Decide on Your Budget
If you're thinking about purchasing a multi-family home in Yonkers, it's important to develop a budget that takes into account all of the associated costs. While the purchase price is certainly the most significant expense, there are several other factors to consider as well. For example, you'll need to factor in the costs of any necessary repairs or renovations, as well as the ongoing costs of taxes, insurance, and utilities.
Additionally, if you plan on renting out part or all of the property, you'll need to account for the income from rent as well as any related expenses like advertising and property management fees. By taking all of these factors into consideration, you can develop a realistic budget that will help you make the best decision for your specific situation.
Here is a more detailed breakdown of some costs that are included with purchasing a multifamily property:
Closing Costs: You will likely need to pay closing costs such as title and escrow fees, loan origination fees, appraisal fees, property taxes, and insurance premiums.
Mortgage Payments: The mortgage payments for a multi-family home can be higher than those of single-family homes due to the increased cost of the purchase price. Additionally, you may have difficulty securing a large enough loan from a lender if you don't have a good credit score or financial history.
Maintenance & Repairs: As with any home purchase, you will be responsible for all maintenance and repairs on your multifamily property. This includes both interior and exterior upkeep such as plumbing and heating systems, roofing work, painting, landscaping, and more.
Property Management: If you plan on renting out part or all of your multifamily property, you may need to hire a property manager to handle tenant relationships and other tasks related to running the business.
Taxes & Insurance: You will need to factor in the costs of taxes and insurance when budgeting for your purchase. Taxes can vary widely depending on the size of the building and its location, while insurance will protect against any potential losses due to theft or damage.
Explore the Different Types of Multifamily Properties
When searching for a multi-family home in Yonkers, you'll need to decide what type of property is best for your needs. Some options include duplexes, triplexes, and fourplexes. In addition to the number of units, each type of property differs in terms of amenities and features.
You can find multifamily properties that are fully renovated or in need of some TLC, so it's important to understand what you're looking for before starting your search. With every buyer's needs being different you should take the time to review what is available in the market and what type of property is best suited for your lifestyle.
Research Neighborhoods & Location
Once you decide on the type of multi-family property you'd like to purchase in Yonkers, it's time to start researching potential neighborhoods and locations. Take some time to explore the area and get a feel for what each neighborhood has to offer.
Pay attention to things like nearby schools, public transportation options, leisure activities, restaurants, and other attractions that could potentially influence the value of the property. Finding the perfect property in Yonkers is one thing but making sure it is in the ideal location is another.
Other factors to take into consideration include:
Walkability
Price Trends
Future Planned Projects
Public Amenities

Visit Properties in Person
Now that you've narrowed down your search to a few potential properties, it's time to start visiting them in person. This is essential for getting an accurate idea of what the property is like and can help you make the best decision possible.
Sometimes, photos and videos don't tell the whole story, so take the time to visit each property and make sure it meets your expectations. Take note of any potential repairs that need to be made and consider them in your budgeting.
When visiting properties, you should also check for any signs of structural damage or other problems that could turn into expensive repairs down the road. Don't forget to ask questions about taxes, regulations, and any restrictions associated with owning a multi-family home in Yonkers.
Work With a Reputable Real Estate Agent
The best way to ensure pure success when buying a multi-family home in Yonkers is to work with an experienced real estate agent who has expertise in the local market. They can provide valuable insight and help you find reliable financing options, negotiate a good price on the property, and more
Luckily, Yonkers is bursting with experienced brokers and real estate agents who can provide invaluable assistance for anyone looking to purchase a multi-family property. They will be able to help you navigate the complex process of buying a multifamily property and provide timely advice when needed.
Make an Offer & Close the Deal
Even though the process of buying a multifamily home in Yonkers can seem overwhelming, once you're ready to make an offer it is just a matter of filling out the paperwork and signing on the dotted line.
Make sure to take your time when submitting offers and thoroughly review all documents before signing. This will protect you from any unexpected surprises down the road and help ensure a smooth real estate transaction. This is the time when all of your hard work pays off and you can finally become the proud owner of a multi-family property in Yonkers.
Packing & Downsizing
Some people enjoy packing and moving, but it can be a daunting task when you're downsizing from a single-family home to a multi-family property. Before making the move, take some time to organize your items and decide what needs to be stored away or donated.
This will help make your transition much easier and also give you more space in your new home. Many homebuyers actually find that downsizing allows them to get rid of items they don't need and helps them focus on the most important things. And if you want to make the process that much easier, consider hiring a professional mover to help pack and transport your belongings.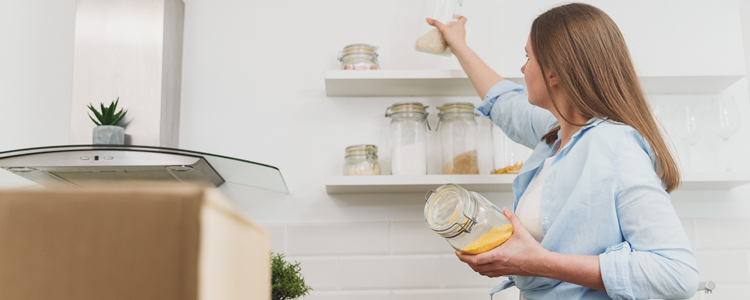 Move-In & Enjoy
Yonkers multi family homes are some of the most sought-after properties in the area and offer aspiring homeowners a unique opportunity to invest in the future. After all of your hard work, you are now ready to move in and start enjoying your new home.
Make sure to get to know the area better by exploring nearby attractions and meeting your new neighbors. With so many different things to do in Yonkers, you'll never lack activities or entertainment. And in no time at all, you'll find yourself loving the city and all that it has to offer.
Hopefully, this guide has provided you with a better understanding of the process of buying a multi-family home in Yonkers. With some research and preparation, it's possible to find an amazing multifamily property that will not only be a great investment but also provide you with years of joy and satisfaction.
The Century 21 Hire Realty team of professionals represents Westchester's finest properties with exceptional skill and the most innovative technologies currently available. We specialize in providing elite service to our clientele; offering ultimate privacy, security, speed, and efficiency to ensure we exceed all of your goals.
View All Homes For Sale in Yonkers, NY