Homes for Sale in Bronxville NY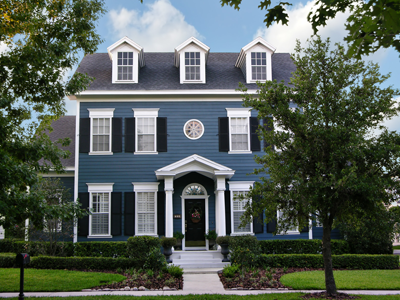 Visit the small village of Bronxville NY just once, and you'll want to stay and put down roots. The available homes for sale in Bronxville NY will allow you to do just that. Your options include elegant town houses, distinguished Tudors and gracious Colonial homes nestled in park like settings, spacious co-operatives, and smaller co-ops that are conveniently located within walking distance to the village of Bronxville's stores, restaurants and movies. Commercial properties can sometimes be found, in the form of professional office condos, in the heart of the village.
You will find most properties date back to the early 1900s, from around 1905 up to the rare home built in the late 1940s or early 1950s. Read more about prices and styles of Bronxville NY real estate, or browse the latest MLS listings for Bronxville homes and co ops for sale, below.

Be among the first to know - Get notified via email as soon as a new listing for Bronxville real estate hits the market! Register for a free account and get access to this and other Advanced Search tools.
Bronxville
March 31, 2020
$2,337,500
Med. List Price
For more information about Bronxville NY real estate, or homes and condos throughout Westchester County in NY, call Hire Realty LLC at 914-598-2386, today.
---
About Bronxville NY Real Estate
Single family homes and co-ops make up by far, the largest piece of the Bronxville NY real estate market pie. You will find mostly Colonial style homes, with the occasional Tudor or ranch style home, situated throughout the village of Bronxville. For the most part, the homes and co op buildings all date back to the early 1900s, with just a smattering of homes built in the late 1940s or in 1950.
Expect to spend at least $1.25M, up to $6M or more, for a single family home - the median home price is well over $2.25M - but you will find the convenient location and the luxurious details of these homes make them worth the price. Think historic pre-war homes, with all of the attention to detail that era entails, then add in all the modern conveniences you could desire. That's what you get with the luxury estate homes in Bronxville.
Virtually all of these luxury homes have been lovingly maintained and superbly renovated to include well designed chefs kitchens, tastefully appointed master suites and baths, and spacious areas for entertainment, both indoors and out. The typical luxury home in Bronxville sits on at least a half-acre, and often 1 acre or more, of lushly landscaped grounds or treed lots. You will sometimes see stately homes set on a quarter or a third of an acre of property, surrounded by a profusion of flowering shrubs and mature trees. The properties will often have a pond or a pool and will almost certainly have lovely outdoor space for entertaining and enjoying family and friends.
Have the life you want, away from the hustle and bustle of the city, yet close enough to commute to work or enjoy all the shopping, dining and entertainment venues that Manhattan and New York City have to offer.
You can find numerous co-ops under the $1M price point, many as low as $230,000 or so for a studio, or even a 1 or 2 bedroom co op residence. Read more about co-op buildings in the village of Bronxville.
Co-Ops in Bronxville NY
Gramatan Court – a co-op building housing residences of varied floor plans, from 4 bedroom, 2 bath homes, to 3 bedroom homes with 5 baths.
River House, Bronxville's only doorman co op building, with intimate studio units of just 550 square feet, 1 bed/1 bath units of 700 square feet, and 2 bedroom/2 bath residences with 1100 to 1200 square feet of living space.
Find Gramatan Gardens co-ops, featuring 2 bedroom, 1 bath homes with varied footage of around 775 square feet up to just over 900 square feet, priced from $495K up to $625K or more.
Back to Homes for Sale in Bronxville NY
---