Trump Tower Luxury Condos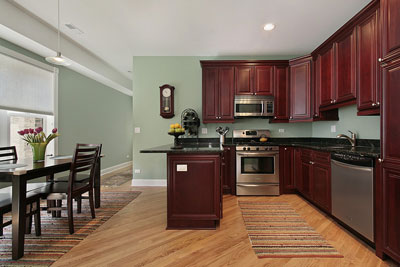 The Trump Tower in White Plains, New York is a 35 story high-rise tower of luxury condo residences. Completed in 2005, the Trump Tower featured a pleasing selection of 212 brand new luxury condo residences, and over a million square feet of premier shopping, dining and entertainment opportunities.
In the past year, various Trump Tower luxury condos have listed or sold in the range of $502,000 for a 1039 square foot condo with 1 bed and 2 baths, to over $1.4M for a 2,570 square foot penthouse residence with 3 bedrooms and 3 baths. Browse the latest MLS listings for Trump Tower, or read on for information about Trump Tower amenities and features.
Never miss a new listing for Trump Tower Condos. Get notified via email
Trump Tower Condos for Sale
April 1, 2020
Trump Tower Amenities and Features
Feel free to look around our site and contact us with any questions you might have about
Westchester County real estate
. No question is too mundane, no concern is too small. We are here to help your real estate experience go as smoothly as possible.
914-598-2386
The Trump Tower in White Plains NY offers a truly massive list of amenities and features. Both the amenities and the competitive prices are attractive to commuters wishing to live outside the city, yet enjoy the first rate shopping, dining, and entertainment venues available in downtown White Plains as well as all of the excitement and cultural, dining and shopping experiences of nearby New York City.
Trump Tower Amenities
The long list of luxury amenities available to Trump Tower residents in White Plains includes 24 hour valet parking, door staff, concierge, and security, an outdoor Olympic sized swimming pool with sundeck, tennis and paddle board courts, basketball court, and a private Health Club and Spa featuring a second, indoor pool, a hot tub, a private treatment room, well equipped fitness room with aerobic equipment, and men's and women's locker rooms.
Other amenities are an absolutely charming children's play area, and a business center and pantry that affords residents the opportunity to host formal gatherings, business meetings and special events. A complete outdoor entertaining area featuring a putting green, a well equipped playground, and an area with 10 picnic tables, each set on a brick patio with its own BBQ grill, with privacy walls, round out the amenities roster.
Features of Trump Tower Luxury Condos
The Trump Tower features 1,2 and 3 bedroom, 2-4 bath luxury condos ranging in size from just over 1000 square feet for a 1 bedroom, 1 bath condo, to luxury penthouse residences nearly 2600 square feet in size. Various views for these residences include stunning views of the Long Island Sound, Manhattan skyline or the calm vist of the Westchester countryside. The luxury residences feature high quality finishings, master suites with spa-like baths, chef's kitchens and state of the art communications network.
Trump Tower is just a 35 minute commute to New York City, with Westchester Airport less than 20 minutes away.
Back to Trump Tower Condos for Sale
---