Real Estate for Sale in Croton on Hudson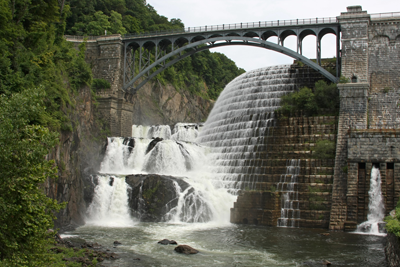 Affordable living can be yours in Croton on Hudson, an intimate little village bordering the Hudson River, in the town of Cortlandt, New York. The available real estate for sale in Croton on Hudson is an interesting mix of new and older single family homes, condos, townhomes and lots for sale. There may even be commercial opportunities for investment. The median price is around $632,000, but homes can sometimes be found listing for as little as the low $300,000s, and go up to over $3M.
Receive email updates when new listings are added.
Sign up now
.
View large photos, use our interactive maps, and get details such as number of bedrooms in the homes, features and amenities, year built, the number of days on the market, and price histories. Be able to compare each property with similar homes or view recently sold properties in the area. Find Croton on Hudson real estate now. Read on following the listings below to learn more about the real estate and community activities in Croton on Hudson.
Croton on Hudson Homes and Condos for Sale
March 31, 2020
Croton on Hudson Homes for Sale
You will often find a mix of new and old Colonial, Arts & Crafts Style, or ranch style homes when searching for Croton on Hudson homes for sale. Old is not to say outdated, however. Many of the older homes built from 1920 to the 1950s have been renovated to bring in modern open spaces and updated kitchens and baths. Others could use a bit of updating with your personal style, and still others have the historical features you love such as hardwood floors, wonderful wood staircases and best yet, front porches just made for relaxing with a cup of tea as you greet neighbors passing by.
New construction homes can be found as well, in floor plans ranging from 2,000 to over 3,500 square feet in size, featuring 3-4 bedrooms and as many baths. There are new Colonials that may still be available for around $675K to $800K or so on Grand St in Croton on Hudson, or you may find new homes in other areas along the Hudson River. For homes with views of the Hudson River, expect to pay over $1.25M or so, up to two or three million dollars or more. If that price point isn't your favorite, there are plenty of other homes for sale in Croton on Hudson that list for a lot less, without the Hudson River view. You can also typically find several condos and townhomes for sale in Croton on Hudson.
Condos for Sale in Croton on Hudson
Find one, two and three bedroom condos in Croton on Hudson, in the Half Moon Bay , a gated condo and townhouse community located right along the Hudson riverfront. Ranging in size from around 975 square feet up to over 1800 square feet, these condos should be on your list of must sees.