Dutchess County NY Homes for Sale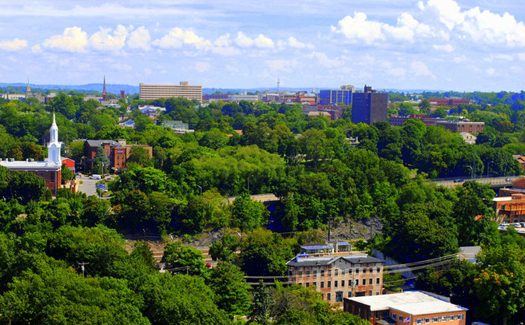 Dutchess County - historic, off-the-beaten-path and alive with activity and attractions! Midway between Albany and NYC on the eastern banks of the Hudson River, Dutchess County has been the place to be since 1683. With multiple routes crisscrossing the county, you can easily get where you need to go.
There's something for everyone in the single family homes for sale, new construction, condos, lots, land and commercial properties in the Dutchess County real estate market! Beginning at $115,000 for a starter home all the way to established homes on meticulously groomed grounds over $14 million, we'll help you find the right home. The beautiful and historic area is rife with small town charm and personality, complete with noteworthy historic sites, museums, art galleries and performing arts centers. It may be an out-of-the-way locale, but it's anything but a shrinking violet!
Jump To: Dutchess County Listings | Dutchess County Info | Contact Us | Create An Account
Dutchess County NY Homes for Sale
September 29, 2023
Dutchess County NY Homes for Sale
by Price
About Dutchess County, New York Real Estate For Sale
High End Homes
Pure luxury – there's no other way to describe it. From $1 million to $15 million, you'll find high end homes in Dutchess County that are true works of art. Beautifully crafted residences covering three different centuries allow you to choose the character home which most suits you. Newer homes including new construction can be found in subdivisions such as Crimson Hill, Blackwatch Farms, and Vanderburgh Cove. You will likely find 3-6 bedrooms and up to 8 baths in square footage ranging from less than 2,000 to a whopping 10,000 square feet. Many properties come with additional buildings and guest accommodations, as well as outdoor entertaining spaces and handsomely kept grounds.
Other Single Family Homes for Sale
Newer homes are common above $400,000 in developments like White Birch Estates, Stratford Farms, and The Hill at Lagrange. While many are move-in ready, buyers can still find a home to put their personal stamp on. You might expect to find at least 3 bedrooms and 2-6 bathrooms up to 5,000 square feet. There certainly is room to roam, both inside and out on nicely sized lots. Kitchens are generally modernly equipped and you'll likely find additional living areas and bonus spaces.
You'll find varied architectural styles throughout the price point from $150,000 to $350,000, perhaps including Ranch, bungalow and Colonial. In neighborhoods like Rockingham Farms, Maple Knoll and Bradley Village, you might find spacious yard with deck or patio, updates throughout, formal rooms and multiple living levels and in some cases, a basement. You would expect to find square footage from less than 1,000 square feet approaching 3,000 square feet and above.
There certainly are more modest homes available under $115,000. These make great investment properties or provide the opportunity to add a little TLC to create the home you've been dreaming of.
Condos for Sale in Dutchess County NY
Choose your condo – luxury options and water views are available in the range from $335,000 to $1.1 million. From developments like The View and Overlook Pointe you can settle in and get comfortable. For fun or extra income, summer cottages are available from $25,000 or take a look in the middle of the market at complexes like Elmcrest and Van Wyck Meadows. You'll typically find garage parking, private outdoor spaces, updates and addresses that are convenient when it comes to getting to the city. Most homes would likely have 2- 4 bedrooms and as many baths arranged over 1,200 to roughly 2,500 square feet.
Commercial Real Estate in Dutchess County
Your chance to own a business is possible! Commercial Real Estate in Dutchess County has much to offer. From $99,000 to $11 million, there are a variety of opportunities, both big and small, as well as residences in commercial zones which can be removed or converted. Land tracts and lots from less than an acre to tens and hundreds of acres are on the market starting at $8,000. Some lots are in residential areas like Cushman Farms and Pheasant Run Estates, and many are wooded with water views or access. Farmland is also available.
Back to Listings for Real Estate for Sale in Dutchess County NY