Elmsford Homes for Sale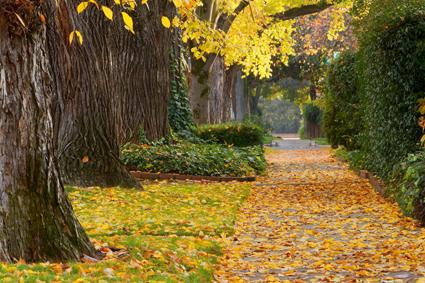 The number of Elmsford homes for sale in Greenburgh NY isn't large, but neither is this community, and these homes sell quickly. Many of the older homes have been renovated, and there is some new construction. Opportunities in the real estate market here allow first time buyers or second home owners the chance to get their foot in the door of the greater NYC metro area. As one of six villages in the town of Greenburgh, Elmsford is conveniently located to just about any direction and destination you want to go. Less than 30 miles from New York City, commuters can connect to any number of routes via highways, interstate, parkways or public transportation. View the latest MLS listings below. Read more...
Get Access to Advanced Search Tools.
Register for a free account to save custom searches and set up to be notified via email when a new listing for Elmsford real estate comes on the market.
Homes and Condos for Sale in Elmsford Greenburgh NY
April 1, 2020
Call Hire Realty LLC today, and ask us about any Westchester County real estate for sale.
914-598-2386
Elmsford NY Real Estate
As stated before, the Elmsford NY real estate market is a terrific opportunity to get your foot in the door into the greater New York City metropolitan area. Price points from about $210,000 to nearly $529,000 for homes in Elwood make this community a very attractive option for those wishing to get out of the city.
Homes built from the early to mid-1900's in Cape Cod, Ranch, and multi-level styles are in established neighborhoods, many, especially those north of Main Street, are conveniently near community parks and expressways. With two to three bedrooms and one or two bathrooms, homes up to 1,730 square feet can be your blank slate to make them your own. While select homes have been updated, others need some TLC, waiting for new owners to personalize the space with a makeover. Typically, you will find one-car garage, patio and established yard and possibly additional storage buildings.
Above $530,000, you may find new construction in Elmsford. Open floor plans with basement and plenty of closet space are nice modern additions. Commercial property and multi family properties are also often available.
Elmsford Culture and Recreation
As an incorporated area of Greenburgh, residents in Elmsford can take advantage of the many parks and recreation offerings in the community including athletic and arts programs for all ages from youth to seniors, sports leagues, ballfields, basketball and tennis courts, pools, picnic pavilions, and playgrounds. The parks and recreation department also runs summer and day camps for school-aged children, activities for those with developmental disabilities, and community and senior centers. In addition, the Greenburgh Nature Center is a natural venue to explore the environment and native species of plants and animals. It fits in perfectly with all of Westchester County's plethora of parks, trails, bike paths, and historic sites.
Greenburgh has a fairly extensive fine arts program featuring creative writing and poetry workshops and exhibitions for children and adults, galleries and exhibits of locally created multi-media art, and an annual flower show. The county is also home to numerous public libraries, including the Greenburgh Public Library in Elmsford.
Elmsford NY School Information
Students in Elmsford attend public schools in the Elmsford Union Free School District including Alexander Hamilton Jr./Sr. High School, Alice E. Grady Elementary School, and Carl L. Dixson Primary School. Students of higher education are nearby to many colleges and universities in Westchester County including Mercy College, Purchase College, and Pace University, just to name a few of the over twenty options.