Westchester County Equestrian Properties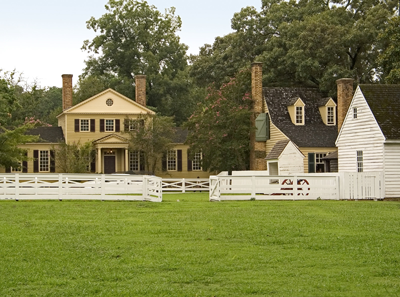 Attention Equestrians! Browse the latest MLS listings for Westchester County equestrian property to find your next "forever" home.
Listings can start as low as the mid $600,000 for a sprawling ranch style home on a couple of acres in North Salem, go up to $17,000,000 for a 1920 Classic Colonial home with guest house on 100 acres of land, for example, or even over $20,000,000 for a Mott Schmidt designed country estate in Pocantico Hills sitting on 75 picturesque acres. View the latest MLS listings for equestrian properties in Westchester Count now, then read on for more information, such as price ranges and acreage.
No matter how big your equestrian dreams, or how small, be sure to check out the Westchester County Equestrian property listings below, as you search for the perfect property.
Equestrian Properties in Westchester County NY
August 23, 2019
$2,447,500
Med. List Price
Get notified as soon as a new listing for Equestrian Property gets added.
Equestrian Real Estate in Westchester County
The equestrian real estate in Westchestere County offers equestrian properties from the $600,000s up to $22M or more. The type of equestrian property for sale can range, for instance, from ranch style homes on a couple of acres to an 11,000 square foot country mansion on 75 acres, and can represent at various times, just about every size and style in between.
Equestrian Property Under $1M in Westchester County
Typically, you will find only a dozen equestrian properties under $1M in Westchester County, at any given time. You can occasionally find a short sale for this price, but also some pretty sized homes with square footage ranging from around 2,200 square feet up to around 4,800 square feet, sitting on 10 acres or less.
These properties are generally zoned for horses and small animals. Some homes may just have potential to be equestrian properties and more are working equestrian properties complete with barns. One property listed as equestrian property was located adjacent to equestrian shows where you could watch the show from your back deck. Call your Westchester County real estate experts at Hire Realty LLC - 914-598-2386, to arrange for private showings. We will help you find equestrian properties in Westchester County that best suit your individual needs.
Equestrian Property over $1M in Westchester County
Typically, equestrian property over $1M in Westchester County feature 4-5 bedroom homes on acreage. The size of the homes are generally at least 3,200 square feet, and can go up to over 11,000 square feet. You may find acreage to be as low as 2-4 acreage, but most often you will see acreage of more than 10 acres, up to 100 acres or more. 25 acres or more is typical when you see equestrian properties listing for over the price point of $4M.
Equestrian properties listing in this price range will often have newer barns with stalls, paddocks, and very often, swimming pools.
To view any equestrian property in Westchester County, just call Hire Realty LLC at 914-598-2386. Founder Nick McMillan and his team of real estate professonals will be happy to set up personalized searches and private showings for equestrian properties meeting your particular needs.
Back to Equestrian Properties for Sale
---