Irvington NY Homes for Sale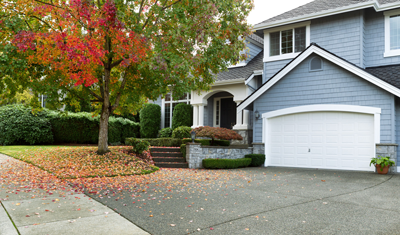 Whether you bike or stroll down tree-lined streets or take in the scenic views of the Hudson River, there's no place like home when it comes to the Village of Irvington in Greenburgh NY. Noted as one of the best of the Historic Hudson River Towns, the village of just over 6,500 is a quiet oasis of small-town character with access to all the best parts of NYC and beautiful Westchester County. The Irvington real estate market is multi-layered with something for every buyer.
Jump To: Irvington Listings | Irvington Info | Contact Us | Create An Account
Irvington NY Homes for Sale
December 9, 2023
About Irvington, NY Real Estate For Sale
As stated above, Irvington has a multi-layered real estate market. Irvington homes and condos for sale are plentiful and varied enough to make your search a lot easier, no matter what size your budget.
Luxury Homes Above $1M
Above $1 million to almost $6 million, there is an exciting collection of luxury homes in Irvington, from estates and manor homes of previous centuries, to mid-century and newer homes that have all the modern conveniences needed in this day and age. Many homes in areas such as Hugh Hill, Ardsley Park and Abottsford are on expansive, wooded lots, some with panoramic views of the Hudson River. These homes generally feature multi-car garages, state-of-the-art kitchens, custom moldings, hardwood flooring, multiple fireplaces, and tons of windows, the better to view all of the mature trees and established landscaping. Several of the homes in the 4,500-6,500 square foot arena have at least five bedrooms and a minimum of three baths. Larger estate homes up to 13,000 square feet may have up to 12 bedrooms and nearly that many baths.
Single Family Homes for Sale in Irvington
Other single family homes for sale in Irvington, PO 10533, under a million dollars, are typically priced from the high $600,000's to about $900,000 and are primarily built from the early 1900's up through the 1960's or later. At this price point, you'll typically find 2-4 bedrooms and up to 3 baths covering a range of 1,200 to 2,300 square feet. These homes hold a lot of charm and appeal from craftsmanship details and design extras like wainscoting, built-ins and hardwood flooring. Many have been updated and have a 2-car garage. Live conveniently close to Metro-North and Main Street shops and dining.
Cooperatives and Condos for Sale in Irvington
There is often a nice selection of move-in ready co-ops and condos for sale in Irvington, with brick exteriors and some with balcony views of the Hudson. Hudson House, located in Ardsley on Hudson in Irvington, is a building built in 1937, featuring elegantly restored 1 to 3 bedroom residences around 800-2700 square feet in size, with listing prices from around $450,000 up to $975,000. Half Moon is another co-operative in Irvington that may have homes available for sale. Built in 1953, Half Moon features 2 bedroom, 1 bath homes ranging in price from around $275,000 to $350,000. These homes make a nice choice for busy professionals who desire a home with little to no upkeep, first-time home buyers, or those in transition.
Other Irvington Communities
Within Irvington's boundaries, but with its own zip code of 10503, is Ardsley-on-Hudson, which is not to be confused with the hamlet of Ardsley in Irvington. Ardsley on Hudson is located in the southwestern corner of the village of Irvington, along the Hudson River.
PO10533 Real Estate and Amenities
This little village of Irvington, which is often referenced by those in the know, as PO 10533 when searching for Irvington real estate for sale, has plenty to keep one occupied. The Main Street gift shops, hardware, boutiques, and galleries cover the bases for both day-to-day necessities and special occasions. Eateries are plentiful and include options like cafés, bakery, pizza, ethnic cuisine, grills, and deli. See the sights in several of the Historic Hudson River Towns on the Old Croton Aqueduct Trailway, stretching from northern Westchester County to New York City. Or, take the Tiffany Trailway and see the amazing craftsmanship not only of Louis Comfort Tiffany, but also unforgettable works by the artisans associated with the Tiffany studio, along the way. Another outdoor jewel of the village is Irvington Woods, a 400-acre park which houses architectural remains of earlier century estates as well as a reservoir and trail system ideal for hiking, biking and dog-walking.
Get the best of the best by contacting the Westchester County real estate experts at Century 21 Hire Realty. They have the knowledge and experience you need to make one of the most important decisions you will make in your life. Use the contact form below to tell us a little bit about what you are looking for, and we will set up a personalized search. We look forward to being part of this exciting journey!
Back to Irvington Homes and Condos for Sale