Mamaroneck NY Homes for Sale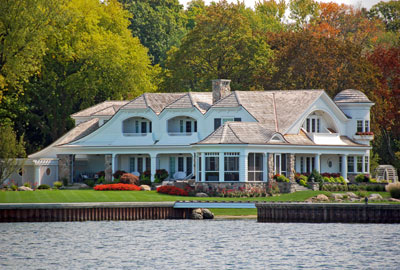 Located just 23 miles north of New York City, on the Long Island Sound, the town of Mamaroneck is an inviting option for those wishing to live outside the city. The number and scope of homes for sale in Mamaroneck offer an equally inviting selection of styles, size and prices.
From co-ops starting at just under $100,000, up to magnificent waterfront estates overlooking the Long Island Sound priced up to $16 Million, you will certainly have your choice of co-ops, condos, townhouses and single family homes.
The town of Mamaroneck consists of three areas – the Village of Larchmont, part of the Village of Mamaroneck (the other portion being part of the town of Rye), and a relatively unpopulated unincorporated area.
Jump To: Mamaroneck Listings | Mamaroneck Info | Contact Us | Create An Account
Mamaroneck NY Homes for Sale
December 4, 2023
About Mamaroneck, New York Real Estate For Sale
Co-ops in Mamaroneck
Call Century 21 Hire Realty today to learn more about all Westchester County real estate for sale.
914-458-5677
The Town of Mamaroneck, pronounced "ma-MARH-o-neck", contains the villages of Larchmont and Mamaroneck (the latter also being part of the town of Rye) and an unincorporated portion that is not part of either village. Mamaroneck real estate includes co-ops in buildings originally built in the early 1900s, such as The Alden House and Oakehaven (sometimes spelled Oakhaven), and slightly newer buildings from the mid 1900s, such as Mamaroneck Gardens in the town of Mamaroneck, or the Larchmont Palmer Avenue and Patricia Gardens in Larchmont. Floor plans for co-ops include studios and 1, 2 and rarely, 3 bedrooms, from 575 square feet for a studio, up to 1,650 or more. Prices vary widely, from less than $100,000 for a studio up to over $825,000.
Mamaroneck Condos for Sale
Mamaroneck condos for sale typically start around $330,000 for a 1 bedroom, 1 bath condos at Chatsworth Gardens, for instance, and start listing for just under $600,000 for a 2 bedroom residence in places such as The Cadium, a luxury full service condo building in Larchmont, or Sweetwater, a newer midrise condo building in Mamaroneck built in 2008. Expect to pay up to $2M for a three bedroom luxury condo in complexes such as Philips Harbor, with over 3,000 square feet.
Single Family Homes for Sale in Mamaroneck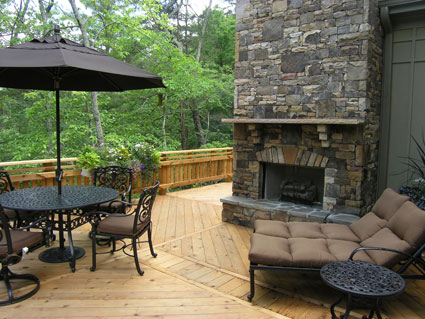 You typically cannot find much in the way of single family homes for sale in Mamaroneck for under $600,000 - those under this price point will need a lot of work, are sold As-Is, or are perhaps property where the home is considered a teardown and the value is in the land alone. However, above this price point, you will start finding townhouses, for instance, or true single family homes with as many as 3-5 bedrooms, in styles that include Colonial, Cape Cod, Tudors and raised Ranches. You may find some new construction homes, such as those near the Winged Foot Golf Club or Quaker Ridge Golf Club, or the Hampshire Country Club, in the $1M to $4M range. Other neighborhoods with new construction in this price range include Highclere Court and Orienta.
Neighborhoods with single family homes featuring floor plans from around 3,200 up to 5000 square feet and 4-6 bedrooms in the price range of $2M to $4M, include Edgewater Point, Larchmont Manor, Orienta Point and the Larchmont Murray Ave area.
Waterfront Homes in Mamaroneck
Expect to pay over $10M for waterfront estates offering as many as 6 to 8 bedrooms, with up to 10,000 square feet of luxurious living space. These homes feature stunning views of Long Island Sound or the harbor, often with swimming pools, manicured gardens, and guest quarters.
Back to Homes for Sale in Mamaroneck
See all homes for sale in Westchester County NY
---