The Village of Mamaroneck Real Estate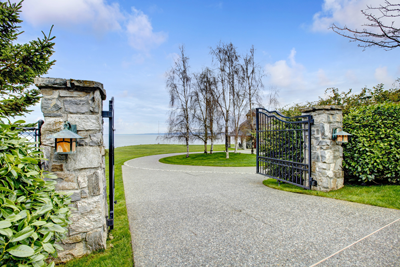 The Village of Mamaroneck real estate market consists of a wide range of single family homes, co-ops and condos, from $100,000 up to over $12M or more, spread over several neighborhoods. The Village of Mamaroneck, known to locals at The Village, is a friendly and diverse community, welcoming people and cultures from around the world. Maybe that's why many have called it the best place to live in New York.
The village actually spans two towns - the Town of Mamaroneck and the Town of Rye. Read on following the latest MLS listings for homes for sale in Mamaroneck, below, to learn more about the various residential neighborhoods and condominium communities.
The Village of Mamaroneck Real Estate Listings
March 28, 2020
Homes for Sale in The Village of Mamaroneck
For more information about real estate for sale in the Village of Mamaroneck, or homes and condos throughout Westchester County in NY, call

Hire Realty LLC today.


914-598-2386
The Village of Mamoroneck is actually part of two separate towns. The Town of Mamoroneck and the Town of Rye. The portion in the town of Rye, is locally referred to as Rye Neck. The listings of homes for sale in the village of Mamaroneck shown on this page, is for both portions of the village.
Luxury Waterfront Homes
At times, you will find one of a kind waterfront properties overlooking Long Island Sound, or the Mamaroneck River in private enclaves or exclusive, gated neighborhoods such as Edgewater Point or BION Island. These luxury waterfront homes will have anywhere from around 4,200 up to over 9,000 square feet of luxuriously appointed living, and many will have private beaches Waterfront properties such as these sell for several million dollars.
Other luxury homes over $1M may be found on Van Amringe Mill Pond, in Shore Acres, or in the coveted Orienta neighborhood.
Single Family Homes under $1M
There are single family homes under $1M in the village of Mamaroneck. One of Rye Neck's most sought after neighborhoods, Woodside Park, may have a home for sale at any given time, and Rye Neck (the Rye Town portion of the Village of Mamaroneck) features beautiful tree lined streets of Colonial Homes. Other areas of the Village have Colonial, Cape Cod and farmhouse style homes of varying vintage, all in the $600K - 990K range. There are also often many 2-family homes available for sale in the Village of Mamaroneck, as well as commercial and investment opportunities..
Condos and Townhouses in The Village of Mamaroneck
If you are thinking of a more maintenance free lifestyle but still want to have those water views, search for condos and townhouses in the Village of Mamaroneck. Ask us about Philips Harbor – a private enclave of just 7 unique four level townhouses located across the street from the Mamaroneck Harbor.
Other luxury condos and townhomes can often be found in communities such as Fairway Green, Parkview Station, Top of the Ridge and Ryewood Farm. Sweetwater Condominiums is another newer, popular condo complex in The Village.
Back to Homes and Condos for Sale in the Village of Mamaroneck
---