New Rochelle NY Homes for Sale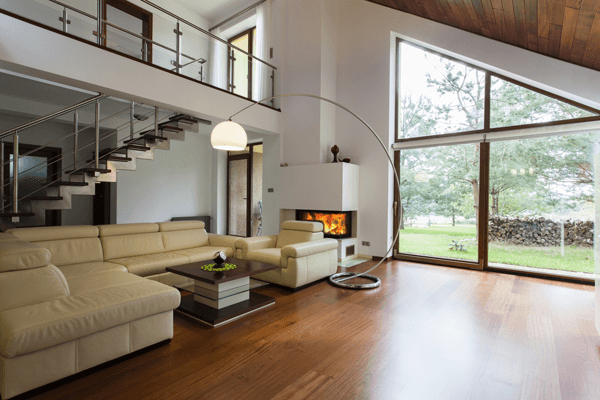 The town of New Rochelle has many attractive attributes, not the least of which is a burgeoning housing market with a large inventory of homes in a variety of types and styles. Add to the list its cultural and economic climate and the ease of commute, and you can easily understand why the city of New Rochelle in Westchester County fulfills the needs of so many.
The New Rochelle real estate market has a good mix of styles, types and prices. Single-family homes are priced from around $225,000 up to just under $5M. You will find some condos for sale for well under $100,000 in need of renovation or for investment only, and studio co-ops start around $60,000. 1, 2 and 3 bedroom condos for sale currently list in the general range of $225,000 to just over $1,000,000.
Jump To: New Rochelle Listings | New Rochelle Info | Contact Us | Create An Account
New Rochelle NY Homes for Sale
May 17, 2022
New Rochelle NY Homes for Sale
by Price
About New Rochelle, New York Real Estate For Sale
Above $1 million up to just shy of $4 million, you'll find a range of homes for sale from the early 20th century to new construction, in neighborhoods such as Davenport Landing, The Greens at Cherry Lawn, and Lily Estates. Commonly, you'll see 3-7 bedrooms with as many baths, and many homes feature expansive property lots. Select residences are in gated communities or have a water view. As is the case throughout most price points, some homes have been renovated or updated, while others need a new owner's touch. You can typically expect to find a pleasing mix of formal and casual rooms and interior architectural details, as well as basements, decks or patios. These homes have square footage of anywhere from about 2,000 to nearly 9,000 square feet.
Lovely, spacious homes primarily built throughout the 1900's can be found below $1 million down to roughly $650,000. You can expect to find homes that have been updated or lovingly maintained or others in need of a handyman's skill, in communities such as Glenwood Lake, Bayberry, and Maplewood Park. Many homes have abundant space for a home office or rec room, and some offer basements. Master bedrooms tend be larger, with walk-in closet and ensuite bath with lots of room to stretch out and relax. You typically see homes featuring 2-5 bedrooms and at least two baths, in this price range, ranging in size from 1,600 to over 4,000 square feet. A home with 7 bedrooms and 7 baths was recently listed in New Rochelle, for less than $1M.
Beginning under $300,000 up to $650,000 there are lots of opportunities to own a beautiful home in New Rochelle. Typically, these homes date from the late 1880's to the mid-20th century or later, and have elements such as fireplaces and basements. The homes typically feature open floor plans and have established yards and patio, and attached garage. Square footage can range from around 1,400 to 4,000 square feet, and encompass at least 3 bedrooms and 3 baths. Many are within walking distance of daily conveniences such as school or the train station, and some have water views or proximity to the water.
Condos for Sale in New Rochelle
There is a very active condo and co-operative real estate market in New Rochelle. Buyers have their pick of style and price point from below $20,000 for fixer uppers or investments, to over $1 million for luxury residences. Homes start with efficient studios with one bath, and continue on up to three bedrooms and four baths in communities such Trump Tower, Oakhurst Gardens, and Knickerbocker Lofts. Residences vary from more modern finishes and floor plans, to traditional brick with plenty of character, hardwood flooring and arched doorways. Many are within walking distances of daily activities and some have water views. It's your choice!
Commercial Real Estate in New Rochelle.
There may even be some commercial property available for sale in New Rochelle, ranging from $280,000 to over $4.3 million. Buildings tootage varies from around 2,500 to over 16,000 square feet and are situated in a variety of locations, each with something different to offer. Features can range from street parking, to properties with attached single-family homes, to businesses along the waterfront.
Recreation, School and Commuting Information
Operating a network of athletic fields and parks, marinas, lakes, natural areas and two community gardens, the New Rochelle parks and recreation department offers a little something for everyone, from youth through senior citizens.
The New Rochelle Public Schools encompass six elementary schools, two middle schools and New Rochelle High School. Commuters will appreciate the easy access to the Hutchinson River Parkway and I-95 as well as to the Metro-North line and regional Amtrak service.
Back to Homes for Sale in New Rochelle