Ossining Village NY Homes for Sale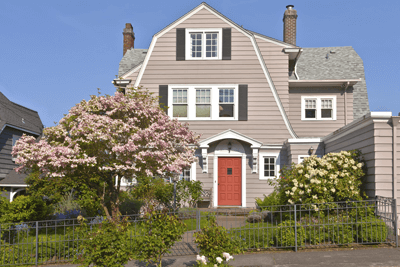 When searching for real estate in Westchester County in New York, be sure to check out the beautiful homes and condos in Ossining Village. This community has such an amazing, rich history! With several sites and structures dating from before the Revolutionary War through the early 20th century, you can just imagine the beautifully preserved architecture and understand the pride of the community. With great historic bones like these, Ossining Village is here to stay and it welcomes residents seeking the quiet, pastoral lifestyle.
When you pair its historical significance with the family-friendly parks and recreation programs and ease of commuting into the city, hands down, Ossining Village is where you'll want to live.
Jump To: Ossining Village Listings | Ossining Village Info | Contact Us | Create An Account
Ossining Village NY Homes for Sale
December 4, 2023
Ossining Village NY Homes for Sale
by Price
About Ossining Village, New York Real Estate For Sale
Luxury Homes in The Village of Ossining
Questions? Call your Westchester County real estate experts at Hire Realty LLC.
914-598-2386
The top of the real estate market in Ossining Village from about $550,000 to just over $1 million provides a lot of variation in home style and luxury homes. You'll find Ranch, Contemporary, and Colonial style homes from the mid-late 20th century. and the occasional historical beauty like a Queen Anne Victorian in The Commons, or other areas of Ossining, some with an amazing river view. Predominantly, these homes will have 3-4 bedrooms and as many baths covering 1,500 to over 4,000 square feet. Several homes have been updated and common features among them will likely be large master suites, fireplaces, spacious well appointed kitchens and baths, basements, and welcoming outdoor entertaining areas.
Ossining Homes Under $550,000
The median price range of homes in Ossining Village of course changes with the homes available for sale at any given time, but it hovers around the $350,000 mark. Though there are many luxury homes for sale over $550,000, there is also a bundle of selections below $500,000, so buyers have their choice of style, home age, and location. You will typically see some very nice single family homes under $550,000 in areas such as Indian Village, and single family homes in other areas of Ossining that are priced between $400,000 and $500,000. If you are looking for something a little less expensive, there are duplexes and condos for sale in Ossining Village for under $500,000, or some multi family residences for investment in the Village of Ossining as well.
Starting right around the mid-$200,000's, there are investment and first-time home buyer deals but also included in this range are renovated and updated homes within 30-50 years in areas such as Sherwood Park. Residences generally have 2-4 bedrooms, many have more than one bath, in floor plans ranging from roughly 1,300 to over 2,000 square feet. Most have garages or additional parking, and assorted homes are within walking distance of the shopping district.
Ossining Village Condos & Townhouses for Sale
Then there are Ossining Village condos and townhouses for sale spread throughout several condominium, co-op, and townhouse communities. Starting at $60,000 for a co-op up, to luxury living in Mystic Point topping out at nearly $700,000, the range is amazing and will suit many buyers looking for that low-maintenance housing option. Many units are turnkey in complexes like Hudson View, Eagle Bay and The Brooke Club and some of these communities include amenities such as a pool, tennis courts, and clubhouse. Common features are open floor plans with eat-in kitchen, walk-in closet, garage parking and additional storage. Units vary from as tidy as 1-bed/1-bath units at 650 square feet, up to 3 bedroom residences as large as 1,700 square feet or more. Ask us about Kemeys Cove, where two bedroom units may be available, with views of the Hudson River.
Ossining Village Recreation and Activities
There's an activity for everyone in the village! The bustling parks and recreation department operates seventeen village parks with an extensive array of facilities like: walking path and hiking trail; pond; athletic fields and courts; community garden; dog park; kayak launch; hockey rink; skate park.
The Village of Ossining has the typical, tight knit business community you find common in a smaller town. You'll find services like auto repair, local business offices, home improvement, realty, fitness clubs, markets and the like in a well laid out shopping area eligible for inclusion on the National Register of Historic Places.
Back to Homes for Sale in Ossining Village