Real Estate for sale in Putnam County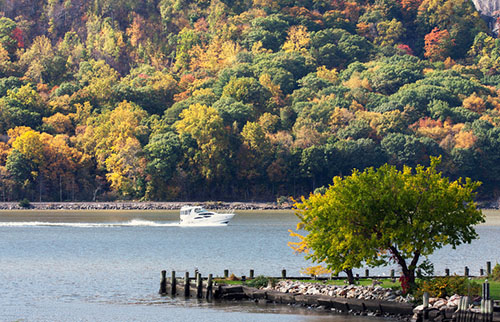 Think rolling hills, picturesque villages, beautiful water scenes and vivid fall colors. Welcome to Putnam County. Located in the lower Hudson Valley, Putnam County is bordered by the Hudson River to the west, by Dutchess County to the north, the New York/Connecticut border to the east, and to the south, Westchester County. Totaling just over 99,000, Putnam County's population is about a tenth that of its southern neighbor Westchester County, yet it offers much the same allure with its major highways, train stations, lakes and reservoirs, and of course, the Hudson River.
Real estate for sale in Putnam County includes land and lots, condos, townhouses, single family homes for sale and commercial real estate. You will find a nice selection of housing, no matter your budget. Read on following the listings for Putnam County real estate below, to learn more about Putnam County.
Sign up for Free - Takes Seconds
Access members-only features
Save Favorites | Save Custom Searches | Get Notifications
Register
Putnam County Homes for Sale
March 28, 2020
Communities in Putnam County
Call your Putnam County real estate experts at Hire Realty LLC to arrange a private showing of any properties that catch your interest.
914-598-2386
Putnam County Real Estate
There is often a good selection of homes for sale in Putnam County at or under the $250,000 price point. Roughly half of the listings for single-family homes, in fact, may be found for under $500K. Over a hundred listings for single family homes from $500K to $1M can typically be found in the Putnam Valley real estate market.
Luxury Homes for Sale
The single family luxury homes in Putnam County selling for over $1M include some truly magnificent estate homes for anywhere from $1M up to $12M or more. One such property was recently listed for two Frank Lloyd Wright-designed homes on their own private island! Other luxury real estate for sale may include homes with acreage, Colonial homes, sprawling Modern Ranch styles, lakefront homes, custom built homes and many others. You can typically expect to find luxury homes with at least 4-6 bedrooms with as many baths, though you may find the occasional smaller custom built home in this price range, or a smaller lakefront property.
New Construction in Putnam Valley
There is quite a bit of new construction for sale in Putnam County. In Southeast, as of writing this article, new 4 bedroom, 3 bath Colonial style homes are being built in the Fortune Ridge subdivision, from the mid $700,000s up to around $830,000. Ask us about other new construction going on in Carmel, Patterson, Kent, or elsewhere in Putnam County.
Condos and Townhouses for Sale in Putnam County
For those desiring a more maintenance free lifestyle, check out the many condos and townhouses for sale in Putnam County. Ask us about the 2 bedroom, 2 bath residences at Villas at Seminary Hill with prices ranging from $299,000 up to $340,000, or the luxury 2-3 bedroom, 2-3 bath residences at The Retreat At Carmel. Check out the 1 or 2 bedroom condos at Hunters Glen in Southeast NY, where prices range from the low $200,000s up to $330,000. As us about other condos or townhouses for sale in Putnam County.
Popular Condos and Townhomes in Putnam County
Call your Putnam County real estate experts at Hire Realty LLC to ask about other condos, townhouses, new construction, lots, land or commercial real estate throughout Putnam County.
914-598-2386