Rye Brook NY Homes for Sale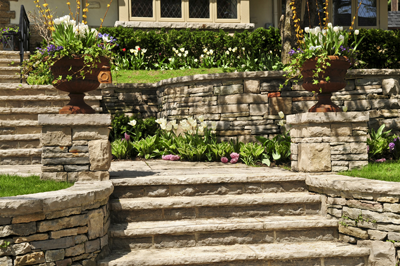 The real estate market in Rye Brook has a variety of options for homebuyers ranging from the mid $200,000s up to $2M or more. The styles vary just as widely, from new 4 bedroom Colonials with 3.1 baths, to Cape Cods built in the 1950s, to homes built in the early 1900s that have been divided into multi family homes.
The village of Rye Brook in New York calls itself a small, but mighty community. It's an accurate description, as this scenic community in the Town of Rye has much to offer, with a bustling shopping center, community programs, nearly 100 acres of parkland and its convenient location close to mass transit and the airport.
Jump To: Rye Brook Listings | Rye Brook Info | Contact Us | Create An Account
Rye Brook NY Homes for Sale
December 9, 2023
About Rye Brook, New York Real Estate For Sale
Call Hire Realty LLC at
914-598-2386
today to learn more about the homes, condos and other real estate for sale throughout Westchester County in New York.
Located in the town of Rye in New York. the Rye Brook real estate market has much to offer. You will find single family homes, condos and townhomes for sale in Rye Brook.
Luxury Homes in Rye Brook
The village is primarily a residential area and there is generally a healthy inventory of single family homes for sale in the Rye Brook real estate market. Homes in Rye Brook range from mid century starter homes to beautifully crafted Center Hall Colonials in the Red Roof area, luxury homes in the Hillandale neighborhood or new construction homes in areas such as Country Ridge, listing for close to $2M. Homes for sale at the higher range of the spectrum will have generally have 4-6 bedrooms with as many baths, spread over square footage that ranges from around 3,400 square feet up to 7,000 square feet or more.
If that much house isn't your style, ask us about 3 bedroom/3 bath luxury homes with around 2700 square feet in the exclusive Enclave at Rye Brook neighborhood, where the homes are elegantly designed, with the finest of finishes. Also listing for over $1M are homes in the prestigious Pine Ridge community or the sought after Bellefair neighborhood.
Homes for Sale in Rye Brook under $1M
You can still find homes in the award winning Blind Brook School district listing for under $1M, in areas such as the Meadowlark neighborhood or in the Pine Ridge or Country Ridge areas. You can also sometimes find homes for less than $1M in Rye Brook, in areas such as the desirable aforementioned Bellefair neighborhood. We are Westchester Real Estate experts, so call us any time with questions about Rye Brook, Port Chester or other Westchester villages or areas.
Condos for Sale in Rye Brook
The village of Rye Brook also has condos in the Rye Ridge Condominium community in the southern area of Rye Brook. Here, there are 1, 2 and 3 bedroom condos ranging in size from just over 800 square feet up to over 1,300 square feet. At present, these condos list for just under $300,000 for a 1 bedroom, 1 bath condo, around $350,000 for a 2 bedroom, 2 bath unit, and a three bedroom, 2 bath unit lists for $425,000. Other recent sales include a 3/2 condo for $380,000 and another for $420 in the same complex. Residents at Rye Ridge have the use of the community pool as well as in most cases, extra storage.
Ask us about The Arbors, a sought after community of townhomes with 1 bedroom, 2 bedroom or three bedroom floor plans ranging in size from 1,260 up to 1960 square feet.
Back to Rye Brook Homes for Sale