Rye City NY Homes for Sale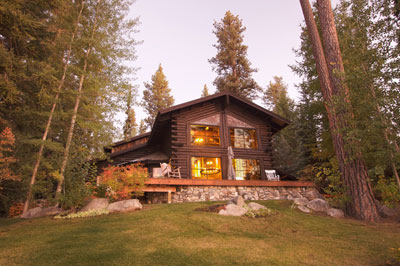 Rye City in Westchester County in New York, is a separate entity from Rye Town. Homes for sale in Rye city include everything from stunning waterfront properties with luxury homes of 7500 square feet, to cozy co-operatives of 700 to 1100 square feet listing for under $300,000.
Find new construction homes where there still may be time to discuss your preferred finishes with your builder. Single family homes outnumber condos or co-ops in Rye City, and Rye City real estate may sometimes include commercial properties perfect for investors.
Jump To: Rye City Listings | Rye City Info | Contact Us | Create An Account
No Matching Listings
Try a new search, or click below to get notified when matching listings become available.
About Rye City, New York Real Estate For Sale
Rye City was formerly known as the village of Rye before it received its city charter in 1942. The city has a side variety of housing, ranging from co-ops to condos to single family homes. Waterfront homes are quite prevalent, due to its location near Long Island Sound.
Co-ops and Condos for Sale in Rye City
Co-ops typically outnumber condos for sale in Rye City, about 3 to 1. Co-op buildings or communities that usually have some affordable units for sale include Rye Colony and The Gardens at Rye. Some co-ops at a higher price point include waterfront townhomes in Milton Harbor House where 2 and 3 bedroom townhomes are typically listed in the $800,000s, or mid-rise Blind Brook Lodge, where 1 and 2 bedroom units can usually be found for under $500,000, but a 3 bedroom residence may be priced at $750,000 or more.
1 and 2 bedroom condos may be found in complexes such as Park View Town Houses, Rye Commons, Cottage Street Landings, and Rye View Condominiums, where 1 bedroom condos list for less than $300,000, and 2 bedrooms with between 1200-1400 square feet typically list for anywhere from $450,000 up to $975,000 or so. A beautiful 3 bedroom, 3.1 bath townhouse condo in Cottage Street Landings recently listed for $925,000.
Single Family Homes for Sale in Rye City
Single family homes for sale in Rye City typically start around $600,000 in neighborhoods such as Ryan Park, and a few other neighborhoods along Midland Ave, for instance, may have homes for sale for under $1M, and for just a bit more, you may find homes in Rye Gardens. The closer you get to water, however, the higher the list price of single family homes in Rye City.
Greenhaven, one of Rye City's most prestigious neighborhoods, may have homes listing for under $2M, but most of the homes in this beautiful setting are over $2M, listing as high as $3.4M or more. These luxury homes in the Greenhaven neighborhood feature 5-6 bedroom floor plans with anywhere from 3,700 square feet up to over 5,700 square feet. The age of these homes vary, with home built anywhere from the 1920s up to the current year.
New Construction in Rye City
Contemporary style homes, Colonials, Modern, Tudors and Center Hall Colonials can be found in areas such as Milton Point or Greenhaven, and some new construction was listed on Davis Ave. Manursing Island and homes along Mansursing Way. Read Court also offers new homes for sale at the time of this writing, as do other areas offering fantastic views of the Sound.
Opportunities for building custom homes may be available, so be sure to call Hire Realty LLC – we'll keep you apprised of all new construction going on or coming up in Rye City.
Waterfront Homes for Sale in Rye City
Waterfront homes for sale in Rye City can currently be found, as of the date of this writing, from around $6,300,000 up to over $14,000,000 for a rarely available 6 bedroom, 9 bath estate with an amazing 1100 feet of direct waterfront on the Long Island Sound. Luxury homes on the waterfront that list for more than $6M will have from 5 to 9 bedrooms, with as many as 10 baths. Square footage is vast in these luxury waterfront properties in Rye City, ranging from 5,000 up to over 10,000 square feet. Homes will often have swimming pools, and many waterfront properties have their own private dock.
Back to Homes for Sale in Rye City