Tuckahoe NY Homes for Sale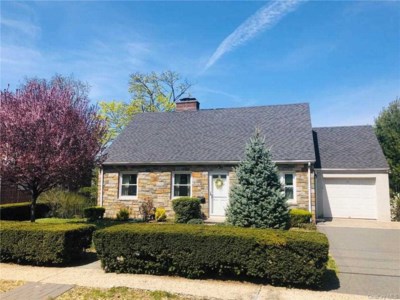 Tuckahoe, located in the town of Eastchester, is a walkable village. Its homes have genuine curb appeal, and old world charm abounds both around the village and in the home architecture. Don't you think it would be ideal to live in a village where not all the houses look alike? Many agree - there is currently a small inventory of homes for sale in the Tuckahoe real estate market, with a slightly larger inventory of condos for sale. People find it a place to call home, and they stay put. Who wouldn't want to live in a town with a vibe like that? Whether you live in a condo or a single family home here, chances are you can walk to the train station, the park, and to get a bite to eat – all while being less than 20 miles north of Manhattan.
Single family homes for sale in Tuckahoe are predominantly from the early part of the 1900's, but many have been lovingly maintained and updated. They tend to reflect modern tastes and amenities, yet retain much of the period charm that makes each unique. Most listings in the inventory are under $1 million, which is a rarity for being so close to NYC. Picture your name on the mailbox in Bronxville Village or Parkview Heights – we can make it happen! Perhaps you prefer an easy, no-maintenance condo. You might select a unit in a classic building from the early 20th century such as The Rivervue. We're here to find the home that's the right fit for your lifestyle.
Jump To: Tuckahoe Listings | Tuckahoe Info | Contact Us | Create An Account
Tuckahoe NY Homes for Sale
December 4, 2023
About Tuckahoe, New York Real Estate For Sale
Tuckahoe Single Family Homes for Sale
Residences listing from $375,000 typically include a variety of Colonial, Tudor, and Victorian home styles from the 1920's and 30's. Generally you would expect to find 2-4 bedrooms and up to 3 baths. Traditional features from the era might include pocket doors, formal dining, pantry, attic, hardwood flooring and wood moldings. Square footage typically runs from just over 1,000 square feet to 2,200 square feet or more. Updates often include modern kitchen and bath, along with additional storage and abundant closet space.
Tuckahoe Condos for Sale
There are many appealing condo and townhome listings in Tuckahoe with several advantages. Wouldn't it be convenient to live within walking distance of the Metro North train stations and the center of town? Since the village is less than 1 square mile in size, that's pretty much the status of most homes in Tuckahoe! From $120,000 to $800,000 you might select from a studio or units with up to 3 bedrooms and 1- 4 baths. Complexes like The Gentry or Viva Bene might also have amenities such as a gatehouse, assigned or indoor parking, laundry room, fitness center and concierge, just to name a few extras. Square footage generally runs from 750 to 2,500 square feet, and some buildings have community spaces to entertain in like a rec room, movie room and swimming pool. Select homes have updates which may include items like granite counters and stainless steel appliances, gas fireplace, and spacious closets.
Back to Listings for Tuckahoe Real Estate for Sale