Westchester County NY Waterfront Properties For Sale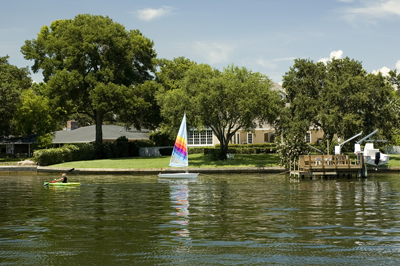 There are hundreds of waterfront properties for sale in Westchester County NY. Luxury homes on the Hudson River, condos with Hudson River or other water views - luxury lakefront homes - you name it, we've got it.
Homes in Westchester County have lake access or water views, and there is plenty of water to go around. Besides the obvious of the Hudson River and Long Island Sound, there are plenty of other waterways in Westchester County. Waterfront properties in Westchester County include the various vast Reservoirs, and Huguenot Lake, Paine Lake, Bronxville Lake, Bronx River, Crestwood Lake, the Grassy Sprain Reservoir, the Sawmill River and more, all in Westchester County.
Jump To: Westchester County Listings | Westchester County Info | Contact Us | Create An Account
Westchester County NY Waterfront Properties For Sale
September 28, 2023
$1,124,940
Med. List Price
Westchester County NY Waterfront Properties For Sale
by Price
About Westchester County NY Waterfront Real Estate
QUESTIONS?
Call Hire Realty LLC today to
schedule a private showing
of any of the waterfront property listings throughout Westchester County NY.
914-458-5677
Westchester County waterfront real estate can mean anything from a home overlooking the Hudson River or Long Island Sound, to homes close enough to enjoy water views, or homes or condos overlooking community ponds or lakes. Hire Realty LLC will help you sort through all of the hundreds of waterfront properties in Westchester County, to find the perfect waterfront home for you. Meanwhile, we have broken down some key price ranges so that you can learn what type of homes can likely be found in each of the ranges.
Waterfront properties under $500,000
Waterfront properties in Westchester County listing under $500K will often be condos, but you can often find single family homes near and with lake rights to Lake Waccabuc, co-op townhouses overlooking the Hudson in the River Glen complex, and other single family homes with around 2000-3000 square feet of living space, next to or overlooking a small brook, stream or pond.
Laurel Ridge in Lewisberg features condos for sale overlooking the community pond, with access to the tennis courts and swimming pool, for under $500K. Residents living in Larchmont Terrace condos have Manor Beach privileges. Ask us about Scarborough Manor, where some condos feature Hudson River views.
Waterfront Properties from $500,000 to $1M
You can sometimes find a 1 bedroom, 1 bath Hudson Harbor condo with direct views of the Hudson River, a condo at Half Moon Bay overlooking the Hudson River, or perhaps a co-op unit on the Hudson, at Hudson House for under $1M. There are also often beautiful single family homes overlooking a pond, brook or a stream, or waterfront homes on Lake Kitchawan, Mohegan Lake, or Peach Lake, or homes with lake privileges for Teatown Lake. Ask about the townhomes at Townhouses At Lake Isle, featuring gorgeous lake views,enjoyment of the swimming pool over looking the lake, docks, BBQ, playgrounds and more. If you are lucky, you may even find a townhome at Milton Harbor House under $1M. Most of these townhomes sell for over $1M.
Waterfront Properties from $1M to $2M in Westchester County
There are typically a hundred or so waterfront properties over $1M to $2M in Westchester County. In this range, you will see luxury homes overlooking streams, scenic babbling brooks or ponds, some of them quite large. Other examples of waterfront property in this price range are condos overlooking the Hudson River in Briarcliff Manor, or single family homes in Isle of Sans Souci overlooking the Long Island Sound.
Westchester County Waterfront Homes over $2M
You will find luxury Westchester County waterfront homes over $2M, in all kinds of beautiful settings. From single family homes on more than 100 acres overlooking Lake Oscaleta, to estates on Larchmont Harbor, Edgewater Point or in Rye City, overlooking the Long Island Sound, to lakefront single family homes on Blue Dog Lake or across the street from the Hudson River, you will find the perfect waterfront property in Westchester County. Ask us about Manursing Island, a private oasis in the Sound, or Orienta Point, an exclusive enclave of luxury homes in Mamaroneck. Hire Realty LLC has the experience you need and the knowledge you need, of the hundreds of waterfront properties in Westchester County NY. Contact us using the convenient form below, and tell us the area you are interested in - we will set up a personalized search and private showings so you won't waste your time.
Back to Waterfront Properties for Sale in Westchester County
Personalize Search for Waterfront Properties