White Plains NY Homes for Sale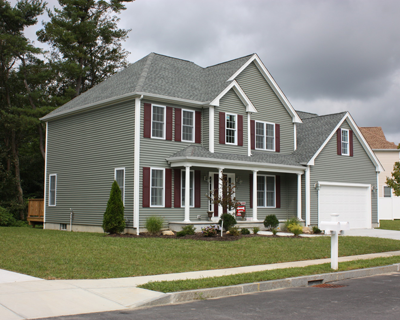 It's like living in the city…but not. Just 25 miles north of Manhattan, White Plains has become a business, retail, and government services epicenter as well as Westchester's County Seat. White Plain homes for sale offer an extremely wide range of home ownership - from a $55,000 studio co-op to multimillion dollar estates and luxury condos.
Those needing to travel outside of the area will find that the city is conveniently situated within an hour radius of multiple metropolitan airports and Westchester County Airport and has a train station.
Jump To: White Plains Listings | White Plains Info | Contact Us | Create An Account
White Plains NY Homes for Sale
September 28, 2023
White Plains NY Homes for Sale
by Price
About White Plains, New York Real Estate For Sale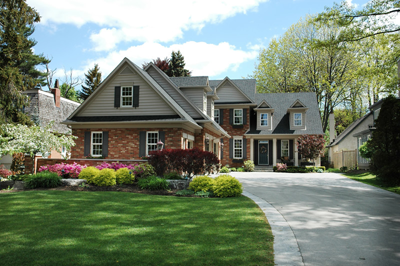 It is virtually impossible not to find the perfect home to suit your needs in the White Plains real estate market. Whether you are looking for an inexpensive co-op, a charming vintage home, a lavish estate property or want to look at new construction so you can custom design your dream home, you will find what you are searching for here in White Plains.
Luxury Homes
Single-family homes from $1 million to nearly $4.7 million come in a variety of styles and home age. Custom new construction is available, as well as established homes in neighborhoods like Prospect Park and Gedney Farms. Homes are situated on privately lush lots, frequently with porches and patios. You can expect to find 2-7 bedrooms and as many bathrooms, ranging from about 2,600 to 7,800 square feet. Established homes typically feature hardwood flooring, decorative moldings and custom millwork, multiple fireplaces and large rooms.
Single Family Homes for Sale
There are a lot of options in White Plains from $421,000 up to the $1 million mark in neighborhoods like Reynal Park and Soundview. While new construction is available in this spread, the majority of homes are established from all decades. Homes tend to have a traditional style, many have been updated and well maintained, boasting private backyard, fireplace, large rooms, and plenty of storage and closet space. You might find as many as five bedrooms with square footage spanning 1,400 to 4,100 square feet.
Luxury Condos for Sale in White Plains
Luxury condominium living is available in White Plains at the Ritz Carlton. Several units are available from the middle floors to the upper penthouses. Starting at $933,000 to $6.75 million, homes start around 3,000 to 5,400 square feet, featuring 2-3 spacious bedrooms and 3-4 sumptuous baths. Many rooms have views of Long Island Sound, the Manhattan skyline, or bucolic Westchester County. High end features and finishes abound.
White Plains Condos & Co-Ops
Because of White Plains' proximity to the city and its own thriving business center, it has a very active co-op and condo market. A multitude of units are available starting as low as $55,000 to $580,000 in communities like Jefferson Place, The Seasons, and Minerva Place. Generally with one or two bedrooms, square footage is as tidy as studios at 425 square feet up to 1,700 square feet.
White Plains Schools and Recreation
When you have a thriving real estate market, you know they are doing something right. Fifty-seven thousand residents in White Plains enjoy a thriving downtown business district with shopping malls, boutiques and small businesses, restaurants, and night spots.
White Plains may have a bustling business center, but it's also a great place for families. The town manages several parks and recreation centers offering programs and activities for everyone from Senior adults to preschoolers. Park facilities include an ice rink, walking trails, picnic areas, fishing, dog park, community gardens, playground, pool, and athletic fields and courts.
Students are served by the White Plains Public Schools District offering five elementary schools up to grade 5; a sixth grade campus; a 7th-8th grade campus; one high school for grades 9-12.
Back to Homes for Sale in White Plains NY
See all homes for sale in Westchester County NY
---