Yonkers NY Homes for Sale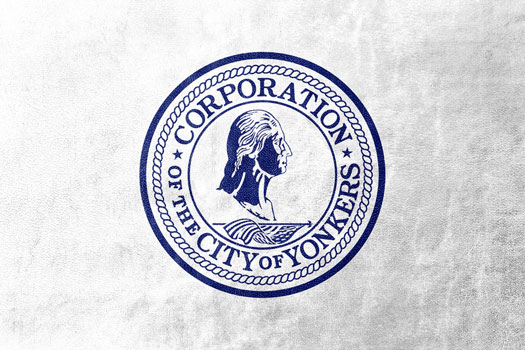 The largest city in Westchester County, NY, Yonkers lies along along the Hudson River just outside of the city. Both the city of Yonkers and its real estate market offer opportunities for everyone. Families love Yonkers for the variety of conveniences and attractions like city parks, museums, unique shopping, restaurants, and the highly rated schools and colleges. Commuters love it for its ease of getting to and from work from ten railroad stations and the major highways that connect Yonkers to destinations in any direction. Investors love Yonkers because of the many listings of commercial property or investment properties for sale at any one time. Homebuyers will appreciate it for the myriad of options available for homes and condos for sale in Yonkers, suitable to any lifestyle and budget.
Jump To: Yonkers Listings | Yonkers Info | Contact Us | Create An Account
Yonkers NY Homes for Sale
December 4, 2023
About Yonkers, New York Real Estate For Sale
Luxury Homes for Sale in Yonkers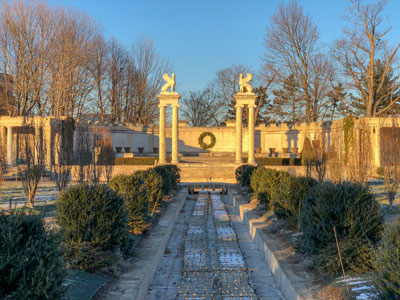 Above $1 million, luxury homes in Yonkers are a mix of impressive historic beauties with a sprinkling of new construction. In neighborhoods such as Lawrence Park West, Park Hill, Beech Hill and Longvale, you'll find large homes on manicured lots with a wide array of architectural features and details both inside and out, including intricate woodwork, artisan-crafted windows, spacious rooms, and multi-level floor plans including a third floor and/or finished basement. Luxury homes for sale in Yonkers typically have 4-7 bedrooms and at least 3 baths, spanning 2,900 to 7,000 square feet. Interior elements include features such as multiple fireplaces, formal and casual spaces, chef's kitchens, and spacious walk-in closets.
Single Family Homes for Sale in Yonkers
Below $1 million to about $600,000 in the Yonkers real estate market, you can expect to find both charming 20th century homes as well as new construction with a variety of characteristics. In enclaves such as Crestwood and Mohegan Heights, you'll likely find homes featuring 3-6 bedrooms and 2-4 baths in floor plans ranging from roughly 1,400 to 3,800 square feet. The homes typically have a flexible layout so that you can arrange an extra bedroom, den or office in your space. Interior elements may include fireplace, formal dining room, entry hall, eat-in kitchen, and porch or patio for outdoor entertaining.
From just shy of $200,000 to $550,000, you'll typically find older homes for sale, with period details and nicely sized yards, some with fence and ample driveways. Home styles here range from split-level to Tudor to classic Colonials, some with updates and some in need of a new owner's personal touch. Interior features might include fireplaces, formal rooms, newer kitchens, and basements. Ranging from 1,000 to just over 3,000 square feet, homes are generally arranged with 2-5 bedrooms and up to 4 baths in neighborhoods like Sprain Lake Knolls, Shonnard Homestead Prop and Westchester Hills.
Condos & Co-ops for Sale in Yonkers
There are hundreds of opportunities for homeownership in the condo and co-op community of Yonkers. 1 bedroom, 1 bath co-ops reign in Yonker's real estate market, for homes for sale under $125,000.
Of the nearly 400 condos for sale in Yonkers currently, more than 80 percent are co-ops. Starting around $45,000 to nearly $680,000, condos and co-ops alike offer studio to 3-bedroom layouts with up to 3 baths. Ranging from 450 to upwards of 1,900 square feet in communities like Monarch at Ridge Hill, Hudson Court, and Kimberly Gardens, homes offer a variety of features, some with updates such as granite and stainless kitchens, crown molding and hardwood flooring. Select buildings are pet friendly and have outdoor spaces such as a balcony or patio. Some buildings at the higher range feature amenities such as door staff, concierge, garage parking and shuttle services.
Yonkers is a large city as we mentioned earlier. To learn more about condos for sale or co-ops in a specific building, give us a call at
914-598-2386
and we will be happy to set up showings and tell you more about its amenities and features.
Commercial Real Estate for Sale in Yonkers
There is an active inventory of commercial property for sale in Yonkers, ranging from $230,000 to $10 million. A wide selection of listings includes sites with multiple units, buildings with current tenants and active businesses, as well as buildings with street frontage.
Available land lots in the area span from $45,000 to $4.7 million and include residential and commercial property with varying zoning requirements.
Ask us about investment opportunities in Yonkers for flipping houses.
Yonkers School Information
Yonkers Public Schools provide learning opportunities for students in a variety of environments including 10 schools for pre-K to 6th grade and 7 Secondary schools up to the 12th grade.
Back to Yonkers Real Estate for Sale